At the end of last week, U.S. Sen. Marco Rubio, R-Fla., the chairman of the U.S. Senate Small Business and Entrepreneurship Committee, and U.S. Sen. Ben Cardin, D-Mary., the ranking Democrat on the committee, sent a letter to Brian Benczkowski, the U.S. assistant attorney general who oversees the Criminal Division at the U.S. Department of Justice (DOJ), requesting a staff briefing on the agency's efforts to investigate fraud within the Paycheck Protection Program (PPP).
The full text of the letter is below.
Dear Mr. Benczkowski:
We write to request that your office provide our staff a telephone briefing regarding the Department of Justice's efforts to investigate fraud in the Paycheck Protection Program (PPP) established under the Coronavirus Aid, Relief, and Economic Security (CARES) Act. As the Chairman and Ranking Member of the committee with jurisdiction over the PPP, we would appreciate the opportunity to engage with your office to ensure this critical federal funding does not end up in the hands of bad actors.
As you know, small businesses and workers across our country are suffering greatly from the impact that COVID-19 has had on our economy. For this reason, Congress enacted the PPP and appropriated approximately $649 billion to provide immediate financial relief to qualifying small businesses so they can keep their workers on payroll during this difficult time. This unprecedented level of funding has already helped to save thousands of small businesses and prevented over 30 million layoffs.
Unfortunately, we know that bad actors will seek any opportunity to exploit this historic federal funding for their own profit. The PPP funding was intended to be a lifeline for impacted small businesses and we believe it is critical that the federal government do everything in its power to prevent fraud and abuse within the program. For this reason, we ask that you provide our committee staff with a briefing on your efforts to investigate fraud within the PPP program and hold bad actors accountable.
We look forward to working with you on this urgent matter.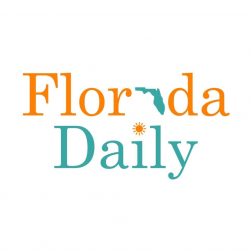 Latest posts by Florida Daily
(see all)