This week, U.S. Sen. Marco Rubio, R-Fla., championed U.S. Sen. Marsha Blackburn's, R-Tenn., proposal to have the U.S. Comptroller General examine sister city partnerships between cities in China and the U.S. There are more than 150 such partnerships.
Blackburn introduced the "Sister City Transparency Act" on Monday to have the federal government asses the espionage risks of the partnerships and pursue more transparency.
"Sister-city partnerships may be Beijing's newest political weapon," Blackburn said. "Across the globe, China has exploited these relationships, which are ostensibly intended to promote cultural exchange, to achieve geostrategic goals. It is imperative we shed light on these partnerships to determine whether they leave American communities vulnerable to foreign espionage and ideological coercion."
"The Chinese government and Communist Party has a history of exploiting cultural and economic partnerships to conduct malign activities, and it's clear that opaque, sister-city partnerships deserve increased scrutiny," Rubio said on Tuesday. "We must do more to better understand, and then counter, Chinese influence operations at the state and local level, which are often conducted under the benign auspices of sister city relationships. I am proud to join Senator Blackburn on this legislation, and I hope our colleagues will support our efforts to provide greater transparency and diligence in preventing the CCP's efforts to exert sharp power and conduct influence operations in the U.S."
U.S. Sen. Josh Hawley, R-Mo., and U.S. Sen. Kevin Cramer, R-ND, are also backing the proposal.
"The Chinese Communist Party wants to spread its influence wherever it can," Hawley said. "Now there is reason to believe Beijing is using partnerships between local governments in the United States and China to spread lies, steal ideas, and gather information it can use against Americans. The Sister City Transparency Act shines a light on this threat and ensures we have the information we need to protect our communities from the Chinese government's spies and propagandists."
"Communist China regularly exploits its sister-city partnerships around the world to aggressively advance its own agenda," Cramer said. "Our bill would give us a better understanding of China's reach into the United States and allow us to address that accordingly."
The bill was sent to the U.S. Senate Foreign Relations Committee, on which Rubio sits, on Monday. So far, there is no companion measure over in the U.S. House.
Reach Kevin Derby at kevin.derby@floridadaily.com.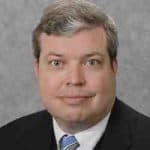 Latest posts by Kevin Derby
(see all)