 This week, U.S. Sen. Marco Rubio, R-Fla., who sits on the U.S. Senate Foreign Relations Committee, introduced a proposal "which would direct the U.S. Secretary of State to designate the illegitimate Islamic Emirate of Afghanistan as a state sponsor of terrorism and the Taliban as a terrorist organization."
Rubio brought out the "Preventing Recognition of Terrorist States Act" out on Tuesday and showcased it on Wednesday. U.S. Sens. Shelley Moore Capito, R-WV, Cynthia Lummis, R-Wy., Dan Sullivan, R-Alaska, Thom Tillis, R-NC, and Tommy Tuberville, R-Ala., are co-sponsoring the proposal.
The bill would also "impose sanctions against foreign individuals who knowingly provide assistance to the Taliban and require a report, within six months, from the U.S. Department of State that determines whether the Taliban should be designated as a significant foreign narcotics trafficker under the Narcotics Kingpin Designation Act" and "would require the U.S. government to ensure that taxpayer dollars do not go to foreign terrorist organizations in Afghanistan."
"There is no doubt that a Taliban-controlled Afghanistan poses a direct threat to our national security interests and that of our allies and partners both in the Middle East and in Central Asia," Rubio said. "Following the Biden administration's disastrous military withdrawal from Afghanistan, the country is already becoming a safe haven for terrorists who hate America. Unfortunately, there is no reason to think President Biden will treat the Taliban like the terrorists they are. Congress must take action to deal with this new reality and keep Americans safe."
Rubio's bill was sent to the Foreign Relations Committee. So far, there is no companion measure over in the U.S. House.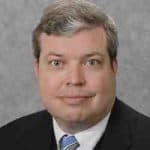 Latest posts by Kevin Derby
(see all)