U.S. Sen. Marco Rubio, R-Fla., is looking to expand the federal child tax credit to Puerto Ricans.
Towards the end of last week, Rubio teamed up with U.S. Sen. Bob Menendez, D-NJ, to unveil the "Child Tax Credit Equity for Puerto Rico Act" which, the Florida Republican's office insisted, "would correct a long-standing discrepancy in the federal tax code that denies Puerto Rican families with one or two children access to a tax benefit they would otherwise be entitled to had they lived on the U.S. mainland."
"Giving Puerto Rican families equal treatment for the Child Tax Credit is long overdue," Rubio said. "I am proud to join this bipartisan effort for island families."
"There is zero justification for treating any American citizen as second class based solely on their zip code, let alone when we are talking about the ability for struggling families to care for their our children," Menendez, who introduced the bill, said. "Extending the child tax credit benefit to Puerto Ricans with one or two children will provide these families with much needed relief.  Putting more money in people's pockets will help make families more financially secure and stimulate the local economy at a time when Puerto Rico is still recovering from the devastation caused by Hurricane Maria."
"The Child Tax Credit Equity for Puerto Rico Act of 2019 amends Section 24 of the tax code and would provide nearly $273 million to families living on the island, helping to reduce poverty and stimulate spending to help local businesses. Recent studies show children, whose families receive child tax credit, do better in school and are more likely to attend college," Rubio's office noted. "Puerto Rico has the highest poverty rate of anywhere in the United States, according to census data, with the lowest household income, $19,518, and the majority of children on the island living near or under the poverty level, with 39 percent considered extremely poor."
The bill was sent to the U.S. Senate Finance Committee last week.
There is a similar bill in the U.S. House which was introduced by U.S. Rep. Jenniffer Gonzalez-Colon, R-PR, back in January and it's been sent to the U.S. House Ways and Means Committee. U.S. Rep. Darren Soto, D-Fla., and U.S. Rep. Frederica Wilson, D-Fla., are cosponsoring this bill.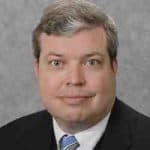 Latest posts by Kevin Derby
(see all)