From his perch as chairman of the U.S. Senate Foreign Relations Subcommittee on the Western Hemisphere, U.S. Sen. Marco Rubio, R-Fla., wants to extend Temporary Protected Status (TPS) for eligible Haitians currently in the United States.
Last week, Rubio brought out a proposal giving those Haitians in the U.S. an extra 18 months of TPS which would start on July 22. After the massive earthquake in 2010, eligible Haitians have had TPS in the U.S.
On Friday, Rubio said he was working with the Trump administration and other senators on the matter.
"I am working with the administration and my colleagues in the Senate to extend TPS for eligible Haitians by 18 months," Rubio said. "Ultimately I would like to see a permanent solution, but we have received some positive feedback from the administration on a temporary solution."
Rubio's bill was sent to the U.S. Senate Judiciary Committee on Thursday. So far, there is no counterpart over in the U.S. House. Rubio has yet to reel in any cosponsors.
This is not a new issue for Rubio. Back in 2017, Rubio made a pitch in the Miami Herald to extend TPS for Haitians.
"Health epidemics and deadly natural disasters in recent years have devastated Haiti and hampered its government's ability to properly function," Rubio wrote. "Yet our nation — especially my home state of Florida — has not only offered a helping hand to Haitians seeking refuge from these grave challenges, but also benefited significantly from their presence in and contributions to our country. Since 2010, the United States has designated Temporary Protected Status (TPS) for Haitians, recognizing the island country's perilous conditions brought on by a historic earthquake, a subsequent cholera epidemic, and most recently Hurricane Matthew.
"Moreover, the Executive Branch has appropriately extended the TPS designation because of the extraordinarily difficult living conditions that persist in Haiti and the Haitian government's temporary inability to absorb thousands of people back into the population," Rubio added.
Reach Kevin Derby at kevin.derby@floridadaily.com.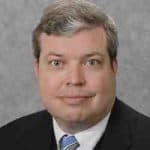 Latest posts by Kevin Derby
(see all)