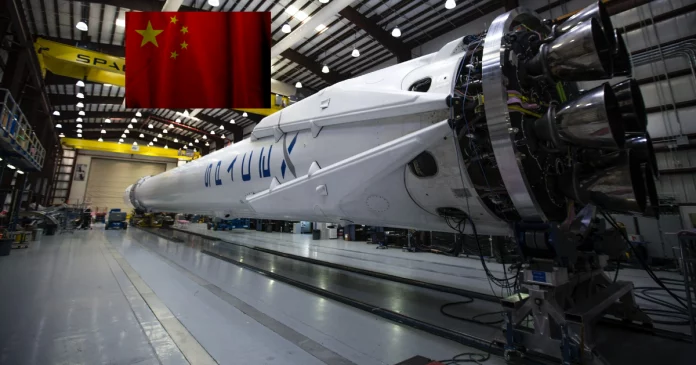 Last week, U.S. Sen. Marco Rubio, R-Fla.. introduced the "Space Protection of American Command and Enterprise (SPACE) Act," insisting it will help "address the Chinese Communist Party's (CCP) ongoing effort to replace the United States as the global leader of space industry under its Made in China 2025 industrial plan."
Rubio weighed in on the bill at the end of last week.
"The CCP is channeling every bit of their national power to rapidly overtake us in industries key to our national interest, including space industrialization," Rubio said. "The United States should not sit idly while the CCP infiltrates American companies, steals our intellectual property, and exploits our domestically produced technology. Protecting our technological investments from the CCP's corporate espionage is critical to our economic and national security. Congress and the Biden Administration must take this aggression seriously, or we will risk losing our position as the world's leader in the future of space."
The Association for the Future, which helps the space industry, is behind the proposal and
Tim Chrisman, the executive director of the group, explained why they supported it.
"China's space program is advancing rapidly enabled in part by leveraging the theft of intellectual property from U.S. companies. The SPACE Act is an important tool in stemming the tide of that theft," Chrisman said.
Rubio's office noted that the bill does the following:
Require that no funds under the U.S. Department of Commerce or National Aeronautics and Space Administration (NASA) may be used to purchase or lease telecommunications or aerospace hardware/software and/or services from any telecommunications or aerospace corporations, subsidiaries, or affiliates with links to the Chinese Communist Party, including the government of the People's Republic of China, the People's Liberation Army, the China National Space Administration, the China Aerospace Science & Industry Corporation Limited (CASIC), and/or the China Aerospace Science and Technology Corporation (CASC), BeiDou Satellite Navigation Experimental System, and any PRC military firm identified by the Department of Defense according to NDAA FY1999 Section 1237.
Require that Schedule 13D/13G reports under the Securities and Exchange Commission (SEC) be required for foreign investment in U.S. companies that are involved in critical technologies regarding space exploration, manufacturing, telecommunications, and national security activities for any foreign beneficial ownership acquisitions of more than 2 percent beneficial ownership to inform American investors of risk exposure to foreign adversarial capital.
Require the National Space Council to submit a report to Congress on space investment competition from China and Russia regarding concentrated adversarial capital efforts to usurp American economic leadership in commercial space, including through venture capital, military-civil fusion, intellectual property theft, industrial imitation, and to further include an assessment of current economic risk exposure to foreign adversarial influence in this industry, and an interagency strategy to protect U.S. supply chains in space industrialization.
Require an interagency annual report to Congress with a classified annex by the secretaries of the departments of Defense, Commerce, and Treasury on foreign investment in U.S. space exploration, manufacturing, telecommunications, and national security, including the countries of origin, sources of funds, and any other information according to the secretaries of Defense, Commerce, and Treasury departments.
The bill was sent to the U.S. Senate Commerce, Science, and Transportation Committee last week. So far, Rubio has not reeled in any co-sponsors and there is no companion measure over in the U.S. House.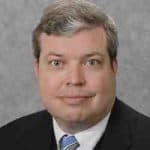 Latest posts by Kevin Derby
(see all)