Last week, U.S. Sen. Marco Rubio, R-Fla., introduced a bill which "would require the Government Accountability Office (GAO) to review the Centers for Disease Control and Prevention's (CDC) decision making and messaging surrounding its reversal on mask guidance for fully vaccinated Americans."
Rubio reeled in the support of several Republican co-sponsors including U.S. Sens. Mike Braun and Todd Young of Indiana, Jim Inhofe and James Lankford of Oklahoma, Cindy Hyde-Smith of Mississippi, Thom Tillis of North Carolina, Steve Daines of Montana, Cynthia Lummis of Wyoming and John Thune of South Dakota.
"Rubio's legislation follows the CDC's Tuesday announcement of new mask guidance to require indoor masking for all vaccinated individuals in areas reporting over 50 new cases per 100k individuals over the previous seven-day period. The CDC made this recommendation without providing a clear, verifiable justification for why the science on the Delta variant in July 2021 is supposedly different from the data in May 2021," Rubio's office noted.
Rubio weighed in on the proposal on Thursday.
"These guidelines, like most of the Biden administration's actions these days, make little sense and seem without scientific direction," Rubio said. "Americans have spent the last year and a half making tremendous sacrifices to halt the virus's spread, but they are confused and have lost trust in our institutions. The mixed messaging could also degrade trust in the efficacy of vaccines.  My bill would bring more transparency to the CDC's decisions, and direct GAO to offer recommendations on ways the CDC needs to improve their decision-making process and the way they communicate recommendations."
"The CDC's flip flop on mask guidance sends a confusing message to Montanans and the American people, and has not been clearly justified with data," Daines said. "The CDC needs to improve its communications with the public and stop undermining vaccine confidence."
"I have been telling North Carolinians since last year that vaccines are the most effective tool we have to return to life as normal and the scientific data has shown that to be true," Tillis said. "However the CDC's recent mask update doesn't follow the scientific data and deters unvaccinated folks from getting the vaccine, sending a confusing message to North Carolinians. I am proud to work with my colleagues on this legislation so we can bring transparency and accountability to the CDC."
"Over the past year and a half, the Centers for Disease Control and Prevention issued conflicting health guidance, at times only weeks apart, and at times without supporting clinical data," Lummis said. "Their actions have unnecessarily divided our country, and fueled partisan conflict. The job of the CDC is to help control and prevent disease, not play politics. It's time for oversight and reform."
"Last year, our nation was faced with an unprecedented health pandemic. President Trump and his team did what many said was impossible—developed a safe and effective vaccine," Lankford said. "I encourage every Oklahoman to get the vaccine, but no American should be forced to get the vaccine through a government mandate. The American people deserve to see exactly what data President Biden and his team are using to make these decisions. In order to have confidence in guidance being presented, we need to know the facts."
"Most Americans understand why health policies evolve as we fight the coronavirus, but they also deserve competence from the agencies entrusted to guide us through this pandemic," Hyde-Smith said. "I appreciate the CDC and its work, but the newest CDC mask guidance is sowing confusion and skepticism, which is counterproductive. I believe a GAO review of CDC decision-making processes could spur improvements at CDC and help restore confidence in subsequent health policy announcements."
The bill would have the GAO review the CDC's data and impact and look at how "outside entities, like teachers unions, were in a position to impact recommendations."
Rubio's bill was sent to the U.S. Senate Health, Education, Labor, and Pensions Committee. So far, there is no companion measure over in the U.S. House.
Reach Kevin Derby at kevin.derby@floridadaily.com.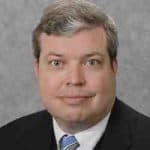 Latest posts by Kevin Derby
(see all)