This week, U.S. Sen. Marco Rubio, R-Fla., offered his "Plan for American Renewal" in a column in The American Conservative.
Insisting "the establishment is more interested in hoarding power than making life better for most Americans." Rubio insisted "Republicans and Democrats alike shield Wall Street from common-sense tax policies" and claimed both parties "sided with Warren Buffet over the rail workers last month." Rubio also noted that both parties "run scorched-earth political campaigns that enrich consultants while tearing apart the fabric of our communities" and pointed to the damage.
"Decades of this decadence and incompetence have brought America to the brink. Communities have been hollowed out, institutions torn down, faith marginalized, and the common good ignored," Rubio wrote.
Looking ahead, Rubio stressed the GOP "cannot chart a new course unless we win elections" and called on Republicans to "give people a reason to vote for us."
Rubio turned his attention to economic matters.
"We need to rebalance our domestic economy by putting Wall Street in its place. At their best, America's capital markets facilitate growth and innovation by connecting people who have good ideas to those with money to invest in good ideas. At their worst, our markets resemble a Ponzi scheme that extracts short-term profits while leaving our country, communities, and small businesses destitute. Unfortunately, American finance in the 21st century is more like the Ponzi scheme," Rubio wrote, calling for "reorienting our economic relationship with China and returning finance to its appropriate and productive place in our economy."
Rubio then urged bringing "critical industries back to America, especially after the supply chain problems during the COVID pandemic. The senator also insisted "we have an obligation to rebuild America's workforce." Calling for Republicans to partner with organized labor "if they are actually promoting their members' welfare," Rubio insisted unions and the GOP will find "common ground on concerns about horrific working conditions, monitoring by computer algorithms, and unfair competition from foreign nations."
Turning to education reform and insisting "our schools are a cesspool of Marxist indoctrination," Rubio wrote "we will also need to knock down the traditional four-year college model and strengthen non-degree pathways that lead to well-paying jobs without taking on years of student debt." Rubio also urged the GOP to remain firm against abortion and warned about the dangers of Big Tech.
Rubio then weighed in on the "multitude of foreign policy challenges our nation faces" and ripped into the "outdated foreign policy blob—the entrenched old guard that operates in the bowels of the State Department, intelligence community, and think tanks throughout the Acela corridor" who are ignoring "America's most pressing threat: the Chinese Communist Party."
Rubio ended on an optimistic note.
"Clearly, we face a lot of challenges. But despite them all, I am optimistic about America's future. There is no other nation in the world where I, the son of an immigrant bartender and stay-at-home mom, would be in this position. And I'll be damned if I am going to stand by while our nation becomes just a footnote in world history. Because the truth is that if America fails, I have nowhere left to go," Rubio wrote. "The left would be at home in a fallen America that hands out crack pipes to its citizens and a world dominated by an atheistic, communist regime. But without a strong U.S., there will be no place in the world for those who believe that all men are created equal, that they are endowed by their Creator with certain unalienable rights, and that those rights should be protected by the government.
"We can't let such a future come to pass. That is why, for the next six years, I will be laser-focused on rebuilding the Republican Party into a multi-ethnic, working-class coalition that is willing to fight for this country and usher in a new American century," Rubio wrote in conclusion.
After routing then U.S. Rep. Val Demings, D-Fla., in November to win a third term, Rubio continues to sit on the U.S. Senate Foreign Relations and the Appropriations Committees. Once a rising star at the GOP at the national level, following losing the Sunshine State's presidential primary in 2016 to Donald Trump, Rubio has been eclipsed by other Republicans, including Gov. Ron DeSantis, as the party looks for a presidential candidate in 2024. Rubio has a book coming out this summer that generated buzz that he could make a second try at the White House though he has not been exactly been active laying the groundwork for another bid.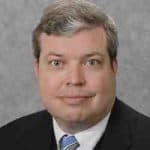 Latest posts by Kevin Derby
(see all)