From his perch on the U.S. Senate Foreign Relations Committee, U.S. Sen. Marco Rubio, R-Fla., warned the U.S. Department of Education that China could be using a tech company to spy on the U.S. through American colleges and universities.
Rubio paired up with U.S. Rep. Jim Banks, R-Ind., to send a letter to U.S. Education Sec. Betty DeVos about  Chinese state-directed Huawei Technologies partnering up with higher ed institutions which, they insisted, could be a security problem.
"China is using Huawei to position themselves to steal American research through so-called 'research partnerships' with American universities to exploit the openness of our system of higher education," said Rubio on Tuesday. "Huawei and other Chinese state-directed telecommunications companies shouldn't be allowed to operate in the United States, and we should put them out of business by denying them the ability to buy U.S. semi-conductors."
"Our intelligence community has warned about this exact type of national security threat for over a decade," said Banks. "Huawei is a state-directed entity that uses academic surveillance to spy and collect intelligence on America and our allies. Make no mistake, Huawei cannot be trusted and the Department of Education should work closely with the FBI to address China's attempts to infiltrate America's intellectual institutions."
Rubio has increasingly been focused on the threat that Chinese tech companies could pose to national security. Earlier this week, he paired up with U.S. Sens. Tom Cotton, R-Ark., Chuck Schumer, D-NY, and Chris Van Hollen, D-Mary., to amend the National Defense Authorization Act (NDAA) to penalize Chinese companies like Huawei and ZTE that violate U.S. law.
The four senators released a joint statement on Monday when their amendment reached the finish line.
"We're heartened that both parties made it clear that protecting American jobs and national security must come first when making deals with countries like China, which has a history of having little regard for either," they said. "It is vital that our colleagues in the House keep this bipartisan provision in the bill as it heads towards a conference."
Kevin Derby can be reached at Kevin.Derby@floridadaily.com.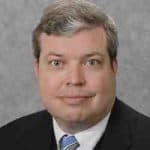 Latest posts by Kevin Derby
(see all)