U.S. Sen. Marco Rubio, R-Fla., went to bat for his bill trying to move veterans into the Science, Technology, Engineering, and Math (STEM) fields.
At the start of the year, Rubio and U.S. Sen. Amy Klobuchar, D-Minn., unveiled the "Supporting Veterans in STEM Careers Act" which, they insist, "would assist veterans re-entering the workforce by directing the National Science Foundation to encourage veterans to study and pursue careers in Science, Technology, Engineering, and Math (STEM)." The bill would have the Office of Science and Technology Policy (OSTP) create an "interagency working group to coordinate federal programs for transitioning and training veterans for STEM careers, and to develop a strategic plan to address the barriers that veterans face when reentering the workforce."
"Our veterans did not hesitate to answer the call to protect our great nation, and we must do everything we can to ensure that they have the skills and opportunities they need to successfully transition into the 21st century workforce," Rubio said when he brought out the bill. "Our bill will help to identify the barriers to entry for veterans and support veterans pursuing careers in STEM."
"Veterans are the teachers, engineers, scientists, and inventors who will lead us to a brighter future," said Klobuchar. "By encouraging veterans and tapping their talents, employers can better meet their hiring needs, and veterans can enjoy the benefits of well-paying jobs in science, technology, engineering and math. This legislation will help support veterans and their families transitioning to life at home and work – benefiting veterans' families and our whole economy."
The bill was sent to the Senate Commerce, Science and Transportation Committee. So far, there are three other Senate cosponsors besides Klobuchar who is running in the crowded field of Democratic presidential primary candidates.
Rubio penned a piece published at Military.com towards the end of last week on his proposal.
"The future of work in 21st-century America will be dominated by Science, Technology, Engineering and Mathematics (STEM) and computer science careers. To further enhance America's position as an innovative, globally competitive leader, job creators should look to our nation's veterans to fill these critical roles," Rubio wrote.  "Our veterans are uniquely positioned to excel in STEM and computer science roles. Cadets across our service academies are educated in the STEM fields in order to be prepared to meet the demands of the military. While in service, the magnitude of unique training and skills — in cybersecurity, cryptology, avionics, weapons training, nuclear physics and medicine, to name a few — our active-duty military members receive can be well integrated into a variety of civilian STEM jobs.
"Unfortunately, this first-hand training does not guarantee a job post-service. While you would think that returning home after serving our country would open up several doors to a successful new career, even in 2019, many veterans continue to struggle with transitioning into these next-generation civilian jobs," Rubio added. "By 2022, projections show that there will be more than nine million STEM jobs. During this same time period, more than 1.5 million members of the U.S. armed forces will retire from service and seek new careers. Despite the increasing opportunities available in the STEM fields, our veterans continue to face challenges to entering this critical workforce when they return home. Oftentimes, these barriers are as simple as issues with transferring military credits to college credits in order to qualify for certain jobs."
Rubio insisted his proposal will "eliminate obstacles preventing our nation's well-qualified veterans from participating in the STEM workforce by directing the federal government to enhance outreach, education and research opportunities."
Over in the U.S. House, Rubio is getting help from the Sunshine State as U.S. Rep. Neal Dunn, R-Fla., introduced the companion bill.
Kevin Derby can be reached at Kevin.Derby@floridadaily.com.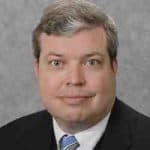 Latest posts by KEVIN DERBY
(see all)