With reports that the Biden administration has approved license applications from Huawei to buy semiconductors, U.S. Sen. Marco Rubio, R-Fla., wants answers.
Rubio, who sits on the U.S. Senate Foreign Relations Committee and is the vice-chairman of the U.S. Senate Select Committee on Intelligence, weighed on the reports this week with his office noting that  "because Huawei is on the Entity List, the deal worth hundreds of millions of dollars required explicit approval from the Department of Commerce."
"If true, this is yet another example of President Biden's failure to protect America's economic and national security," Rubio said. "Huawei is an arm of the Chinese Communist Party. Founded by a former military official, the company has a long history of alleged intellectual property theft and exporting Beijing's digital authoritarianism, including testing tools to surveil and police Uyghurs.
"The Biden administration cannot be allowed to hide this approval from the public," Rubio added. "Officials need to come forward with what actions they took and why. It is not in America's economic or security interests to help Huawei. Instead of granting waivers, the Biden administration should be increasing penalties and restrictions on Huawei and other Chinese tech companies."
Rubio has been active in recent months with questions and proposals targeted at Huawei.
At the end of May, Rubio brought out the "Secure Equipment Act." The bill would have the Federal Communications Commission (FCC) "clarify that it will no longer review, or approve, applications from companies on the Commission's 'Covered List'" and "prevent further integration and sales of Huawei, ZTE, Hytera, Hikvision, and Dahua – all Chinese state-backed or directed firms – in the U.S. regardless of whether federal funds are involved."
At the start of April, Rubio paired up with U.S. Sen. Mark Warner, D-Va., this week to send a letter to President Joe Biden, urging him to include at least $3 billion in his Fiscal Year 2022 budget request to Congress for the adoption of 5G alternatives to Chinese-made equipment, including Huawei's products.
In March, Rubio brought back the "Fair Trade with China Enforcement Act," insisting it will "safeguard American assets from Chinese influence and possession and help to blunt China's tools of economic aggression." The bill would stop the "sale of national security-sensitive technology and intellectual property to China" and raise taxes "on multinational corporations' income earned in China at a rate similar to the lost value of stolen IP and technology." Rubio's proposal would also ensure the federal government and its contractors do not do business with companies connected to the Chinese regime, including Huawei and ZTE.
Also in March, U.S. Sen. Rick Scott, R-Fla., introduced the "Entity List Verification Act," which he insisted, will "protect America's national security by requiring the Secretary of Commerce to provide certification to Congress before an entity on the Department of Commerce's Entity List is removed" and took aim at Huawei due to its connections to the Chinese regime. Rubio is co-sponsoring the bill.
Reach Kevin Derby at kevin.derby@floridadaily.com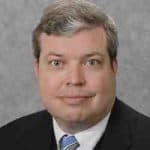 Latest posts by Kevin Derby
(see all)