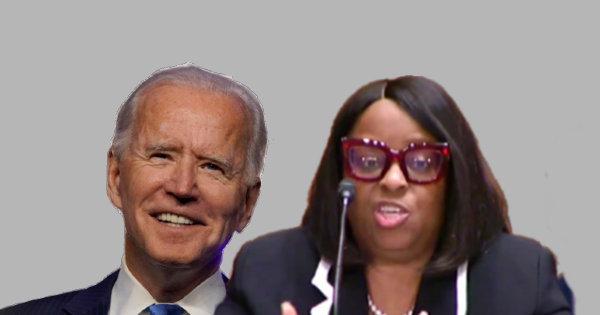 After the Washington Examiner reported that she was advising a group with connections to the Chinese regime, U.S. Sen. Marco Rubio, R-Fla., announced on Tuesday that he will oppose President Joe Biden's nomination of Reta Jo Lewis to lead the U.S. Export-Import Bank.
Rubio pointed to Lewis' work for the U.S.-China Heartland Association, insisting it is "a conduit for the Chinese Communist Party's (CCP) United Front Work Department (UFWD), which aims to influence key Americans at the subnational level and ultimately undermine America's national interests" as why he was opposing the nomination.
"Reta Jo Lewis is the wrong person to lead the U.S. Export-Import Bank, but she will fit right in as a member of Biden's team of polite and orderly caretakers of America's decline," Rubio said. "The main reason for the Ex-Im Bank to exist is to help America outcompete China across the globe. If Lewis cannot and will not engage in that competition because she spent years trying to forge stronger ties between American companies and the Chinese Communist Party, then we will need a new nominee."
At the start of November, Lewis cleared the U.S. Senate Banking, Housing, and Urban Affairs Committee on a voice vote with no opposition. When she was nominated for the post, U.S. Sen. Sherrod Brown, D-Ohio, who leads the committee, praised the pick.
"I want to applaud President Biden for nominating such a well-qualified woman to lead EXIM. EXIM helps create hundreds of thousands of good-paying manufacturing jobs in Ohio and around the country," said Brown after the White House nominated her in September. "I look forward to speaking with Ms. Lewis to learn how she will help more of Ohio's workers and businesses compete against China and how she will ensure EXIM supports our emerging clean energy economy."
An attorney, Lewis served as a special assistant to the president for political affairs for then-President Bill Clinton and was a vice president of the U.S. Chamber of Commerce. Lewis was active with Hillary Clinton's presidential bids in 2008 and 2016 and worked for her at the U.S. State Department as a special representative for global intergovernmental affairs. In 2014, Lewis ran for mayor of Washington D.C. and pulled .5 percent, placing seventh in the crowded Democratic primary.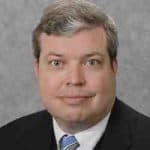 Latest posts by Kevin Derby
(see all)