From his perch as chairman of the U.S. Senate Small Business and Entrepreneurship Committee, U.S. Sen. Marco Rubio, R-Fla., unveiled a report on "American Investment in the 21st Century" on Wednesday.
The senator's office showcased what Rubio focused on in the report.
"The report outlines how economic growth is now more driven by finance than innovation in the production of real assets, a fundamental shift in the U.S. economy that has occurred over the last four decades. The report argues that since the 1970s, changes made by American businesses and policymakers began prioritizing high returns to investors in the short-term, rather than investment in long-term capabilities," Rubio's office noted.
"American capitalism has produced more prosperity for more people than any economic system in the history of the world. That record of achievement is dependent upon capital investment," Rubio said. "This report details a decline in domestic investment and makes the case that we must prioritize investment in long-term capabilities in order to ensure future prosperity for American workers and communities. Less investment in our own future productivity represents a lack of will to build an economy and country that can sustain and renew itself for generations to come.
"After a long economic malaise, we are finally seeing positive signs because of President Trump, his administration, and Republicans in Congress. The Trump boom in our economy has rewarded workers long overdue for a raise. However, short-term economic growth does not guarantee a strong and prosperous nation. If we do not change our public policies to reflect long-term investment as a priority, we will not be able to compete globally or build the America our values demand," Rubio added.
Rubio also talked to the Washington Post this week on the report and its findings.
"As a political matter, Rubio has concluded that the GOP focused too much in the past on catering to corporate executives at the expense of their consumers and their employees," the Washington Post reported. "This year he's rolling out a series of proposals aimed at restoring the balance between businesses and their workers. 'We have a free market, but that free market operates under the conditions created for it by policymakers,' he said. 'Those conditions should reflect our national priorities. And one of our top national priorities should be creating strong and stable jobs upon which strong families and strong communities can take root.'"
"Rubio added that he also came to understand why government must play a more muscular role in doing something. 'We need to get back to a point where we don't solely analyze the American economy on traditional economic measures,' he said. 'GDP growth is important, but that alone doesn't tell us the full story. It has to be not just growth that we care about, but the kind of growth that creates stable jobs that allow strong families and strong communities to develop, which are the backbone of a strong economy. Our public policy should reflect that.'"
Kevin Derby can be reached at Kevin.Derby@floridadaily.com.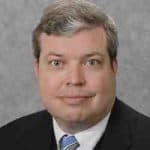 Latest posts by KEVIN DERBY
(see all)