U.S. Sen. Marco Rubio, R-Fla., and U.S. Sen. Amy Klobuchar, D-Minn., scored a win last week as their proposal to move veterans into the Science, Technology, Engineering, and Math (STEM) fields cleared the U.S. Senate.
At the start of the year, Rubio and Klobuchar unveiled the "Supporting Veterans in STEM Careers Act" which, they insist, "would assist veterans re-entering the workforce by directing the National Science Foundation to encourage veterans to study and pursue careers in Science, Technology, Engineering, and Math (STEM)." The bill would have the Office of Science and Technology Policy (OSTP) create an "interagency working group to coordinate federal programs for transitioning and training veterans for STEM careers, and to develop a strategic plan to address the barriers that veterans face when reentering the workforce."
Last week, the U.S. Senate passed the bill without opposition.
"The future of work in the 21st century will be dominated by STEM roles, and the United States should prioritize policies that utilize our well-qualified veterans to fill this future workforce," Rubio said on Wednesday. "I thank my Senate colleagues for unanimously approving this important and bipartisan bill to ensure our nation's veterans have the skills and opportunities to succeed in STEM careers. I look forward to working with our colleagues in the House to get this bill to the president. We owe it to our nation's heroes to ensure this bipartisan bill gets across the finish line."
"Our veterans aren't just heroes on the battlefield—they are the scientists, teachers, inventors, and engineers who will lead us to a brighter future. The passage of the Supporting Veterans in STEM Careers Act through the Senate brings us one step closer to bringing veterans the benefits of well-paying jobs in science, technology, engineering, and math, and helping employers better meet their hiring needs. By supporting veterans in their transition to civilian life through STEM career training, we not only help them to succeed, but also strengthen our economy and our nation," Klobuchar said.
The bill had more than 10 other cosponsors and has the support of the the Manufacturing Institute, Samsung, TechNet, Verizon and the Consumer Technology Association.
U.S. Rep. Neal Dunn, R-Fla., is championing a related proposal in the U.S. House with U.S. Rep. Michael Waltz, R-Fla., as a cosponsor. Dunn's bill cleared the House without opposition and now the two chambers must confer to get the proposal to the president's desk.
Reach Kevin Derby at kevin.derby@floridadaily.com.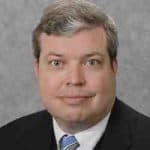 Latest posts by KEVIN DERBY
(see all)