This week, President Donald Trump signed U.S. Sen. Marco Rubio's, R-Fla., proposal to create online accounts for low-income Americans to use to fund their pursuit of higher education.
Trump signed Rubio's "American Dream Accounts Act" from Rubio and U.S. Sen. Chris Coons, D-Del. Rubio's and Coons' proposal was included in the "Strengthening Career and Technical Education for the 21st Century Act."
"The American Dream is what makes our country exceptional, and I commend the President for signing the American Dream Accounts Act into law so we can take the important step of creating stronger pathways for children to achieve academic success and, ultimately, their American Dream," Rubio said on Tuesday after Trump signed his proposal into law. "It is crucial we continue to do everything we can to expand economic mobility and lessen the opportunity gap in America. I thank my colleagues in both the Senate and the House who joined me in advancing this bipartisan effort."
"I'm thrilled that my bipartisan American Dream Accounts Act was signed into law," Coons said. "I have worked on this bill with Senator Rubio for many years. If we want to ensure that American workers can compete in the global economy, we must ensure that every child has an equal opportunity to access technical training and higher education. This legislation will bridge the opportunity gap by streamlining resources that allow young people to prepare for, save for, and achieve their educational dreams.  I look forward to working with the administration to fully realize the possibilities of American Dream Accounts for students across the country."
Rubio's proposal authorizes the U.S. Department of Education to award three-year competitive grants to create American Dream Accounts (ADAs). According to Rubio's office, ADAs are "personal online accounts for low-income students that monitor higher education readiness and include a college savings account.
"ADAs would follow students from school to school and through college. Parents would grant vested stakeholders (including counselors, teachers, coaches, mentors, and others) access to the account to update student information, monitor progress, and provide college preparatory support," Rubio's office continued. "Every ADA would include a college savings account for each student. Grantees that can provide these accounts with seed money would be prioritized.  Funds from the grant could not be used to seed the college savings accounts"
The Education Department would also monitor student behavior, academic progress and attendance as part of the law.
Kevin Derby can be reached at Kevin.Derby@floridadaily.com.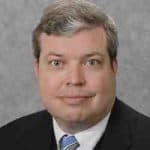 Latest posts by Kevin Derby
(see all)