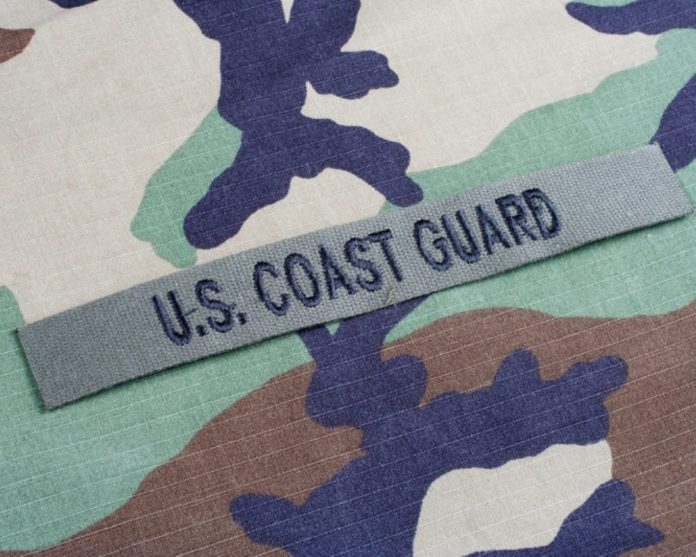 U.S. Sen. Marco Rubio, R-Fla., and U.S. Rep. Debbie Mucarsel-Powell, D-Fla., were able to get their proposal to help the Coast Guard clear its infrastructure backlog included in the National Defense Authorization Act (NDAA).
Rubio and U.S. Sen. Dan Sullivan, R-Alaska, brought out the "Coast Guard Shore Infrastructure Improvement Act" in July 2019. Pairing up with U.S. Rep. Garret Graves, R-La., U.S. Rep. Debbie Mucarsel-Powell, D-Fla., brought out the House version in June 2019.
Pointing to a recent Government Accountability Office (GAO) report which showed a project backlog of $2.6 billion and which found that 45 percent of shoreside assets have exceeded their service lives, the two representatives insisted the bill would help alleviate those problems. The bill would have the Coast Guard commandant create a plan to "standardize Coast Guard facility assessments, establish baseline measurements to track effectiveness of maintenance and repair investments, and implement the GAO's recommendations to better manage its maintenance projects.
"Florida is home to four Coast Guard Sectors and multiple units, including stations, equipped with shore infrastructure assets that are vital to executing Coast Guard missions," Rubio said when he introduced the bill. "This legislation seeks to address the Coast Guard's maintenance backlog, which includes construction and improvements to facilities damaged by recent hurricanes. We must ensure that this critical infrastructure is up to par to support our servicemen and women who are always ready to protect our nation."
"The brave men and women of the U.S. Coast Guard do an amazing job protecting the homeland day in and day out and often on a moment's notice, in some of the toughest conditions," Sullivan said. "By implementing the GAO's recommendations proposed in this bill, we can ensure that our Coast Guard's shore side infrastructure is up to the standards these men and women deserve and need to effectively serve our nation."
"I am proud to introduce this bipartisan bill to standardize maintenance of Coast Guard installations as we prepare to bring our national defense to the 21st century and combat the effects of climate change at home," said Mucarsel-Powell when she introduced her bill. "At U.S. Coast Guard stations in my district, Coast Guard members spend off-duty time doing repairs and maintenance on their station – instead of resting and preparing for their next assignment. The infrastructure maintenance backlog is hurting our Coast Guard's readiness and making us less secure, and I'm pleased that we can tackle this serious issue on a bipartisan basis."
"America's prosperity, security and future rely on the global economic advantage of our maritime transportation system – and that system depends on the Coast Guard and its partnership with industry to keep waterborne commerce moving safely and efficiently," said Graves. "With an aging fleet and facilities that are falling apart, the Coast Guard's readiness is jeopardized. This solution just makes sense – we can save taxpayers money and keep our Coasties focused on delivering the services our economy and national security depend upon."
Mucarsel-Powell took to the House floor in the summer of 2019 to urge its passage when it was included in the Coast Guard Authorization Act.
"I rise in support of this bill, which incorporates the Coast Guard Shore Infrastructure Improvement Act that I introduced with Representative Garret Graves of Louisiana. It directs the Commandant of the Coast Guard to tackle the maintenance backlog of its shore infrastructure. The Coast Guard currently has a $2.6 billion project backlog, and 45 percent of its assets have exceeded their service lives," she said. "We must rebuild our Coast Guard in a strategic way – one that accounts for stronger storms that will only worsen with climate change. This bill will ensure that the Coast Guard has the processes in place to carry out crucial shore infrastructure repairs.
"Coasties often spend their personal time working on infrastructure improvements. It is unacceptable that they have to sacrifice their rest and family time to repair crumbling buildings," she added. "Passing this bill will help ensure America's security, the success of our Coast Guard, and the well-being of our service members."
Despite President Donald Trump's veto threat, the House passed the NDAA last week with Mucarsel-Powell's proposal included in it.
"It has been an honor to serve as an NDAA conferee and oversee negotiations to get this fundamental legislation over the finish line. This bipartisan, bicameral agreement gives a much-deserved pay raise to our troops, bolsters our national security, and includes my legislation to strengthen the Coast Guard that dutifully protects Florida's coastline," said Mucarsel-Powell. "I urge the president to end his threats to veto the NDAA, which has been passed on a bipartisan basis every year for 59 years and is essential to keeping our nation secure."
Mucarsel-Powell was defeated by Carlos Giminez in last month's election.
Reach Kevin Derby at kevin.derby@floridadaily.com.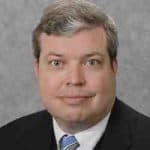 Latest posts by Kevin Derby
(see all)