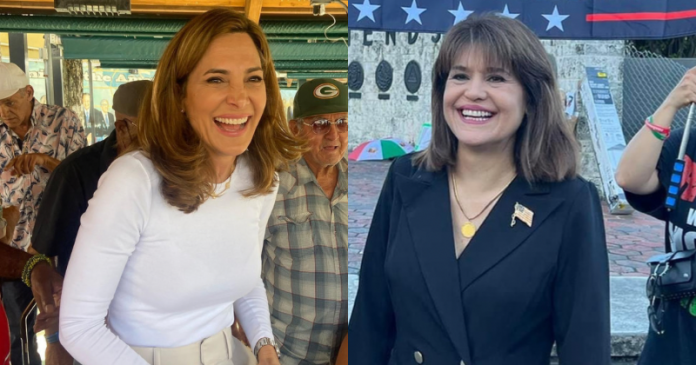 With not many competitive U.S. House races in Florida this election cycle, the contest between U.S. Rep. Maria Elvira Salazar, R-Fla., and state Sen. Annette Taddeo, D-Miami, has garnered some national attention in what could be a close contest on Tuesday.
This district, which includes parts of Miami-Dade, is almost evenly divided. Republicans make up 34 percent of the vote here with Democrats at 33 percent and another 33 percent standing outside the major parties.
The 2020 presidential election only confirmed how close this district is. Donald Trump took 49.8 percent here with Joe Biden right behind him at 49.5 percent.
Salazar and Taddeo have both experienced their share of political ups and downs.
In 2018, Salazar, a longtime TV news journalist, ran against former U.S. HHS Sec. Donna Shalala with the Democrat winning 51.8 percent to 45.8 percent. But two years later, Salazar won the rematch by almost 10,000 votes, taking 51.4 percent while Shalala pulled 48.6 percent. Salazar easily brushed aside a primary challenge in August, taking 80.7 percent.
Taddeo has had something of a roller-coaster political career in South Florida. In 2008, she ran against longtime U.S. Rep. Ileana Ros-Lehtinen, R-Fla., but was routed in the general election. Two years later, Taddeo came up short when she ran for a spot on the Miami Dade County Commission. Still, she bounced back in 2012 when she was selected to lead the Miami Dade Democrats, garnering high marks for her work.
In 2014, Taddeo took to the statewide political stage as former Gov. Charlie Crist picked her as his running mate in 2014 but they came up short against then Gov. Rick Scott. In 2016, Taddeo ran for Congress again but lost to former U.S. Rep. Joe Garcia, D-Fla., in a close primary. However, in 2017, Taddeo rebounded and won a special election for an open state Senate seat, easily dispatching former state Rep. Ana Rivas Logan, a former Republican, in the primary and edging Republican state Rep. Jose Felix Diaz in the general election. Taddeo kept her seat in 2018, beating Republican Marili Cancio.
In 2021, Taddeo launched a gubernatorial bid of her own but failed to gain much traction against Crist and state Agriculture Commissioner Nikki Fried. In June, Taddeo changed lanes and jumped in against Salazar. Despite her late start, Taddeo cruised in the primary, taking 67.8 percent against two opponents.
Taddeo represents the Democrats' best chance to flip a congressional seat in Florida but it won't be easy. Salazar is leading most of the polls and the nation in general–and the Sunshine State in particular–seem to be breaking the GOP's way in the final days of the campaign. Salazar has the edge here but this should be a close one and a Taddeo win, while not probable, is not out of the question.
Kevin Derby wrote this analysis. He can be reached at kevin.derby@floridadaily.com
For more articles on Florida politics and government, visit our Florida politics news section. Recent coverage includes 2022 Midterm Election news, Ron DeSantis vs. Charlie Crist, Marco Rubio vs. Val Demings and more.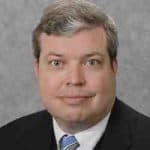 Latest posts by Kevin Derby
(see all)