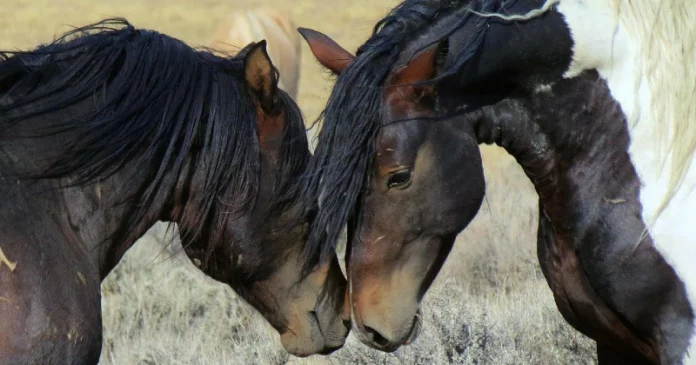 Last week, U.S. Rep. Maria Elvira Salazar, R-Fla., threw her support behind U.S. Rep. Lisa McClain's, R-Mich., "Veterans for Mustangs Act (VMA)."
McClain's proposal "would amend the 1971 Wild and Free Roaming Horses and Burros Act to help better protect American wild horses and burros on federal lands and provide avenues for healing American veterans with post-traumatic stress and other disorders resulting from combat."
Salazar and U.S. Rep. Brian Fitzpatrick, R-Penn., co-sponsored the bill which McClain introduced last week.
"The BLM's round up of horses with helicopters is horribly inhumane and it breaks my heart to see what these animals go through during these round ups," said McClain. "I'm proud to introduce the Veterans for Mustangs Act, which not only comes up with a humane way to provide medicine to wild horses, but also puts our nation's veterans on the frontlines of administering these medications."
The proposal has the support of Veterans for Mustangs, Animal Wellness Action, the Animal Wellness Foundation, the Center for a Humane Economy, the Wild Beauty Foundation, the American Horse Protection Society, several American Legion Posts across the nation., Monty Roberts and Flag Is Up Farm, Horse Sense and Healing, War Horse Creek, Devil Dog Depot Equine Sanctuary and Rescue and Wish for Our Heroes.
"We applaud Reps. McClain, Fitzpatrick, and Salazar for their leadership and dedication to protecting both our American heroes and the iconic American horses upon whose very backs this country was built," said Marty Irby, the executive director of Animal Wellness Action and a multiple world champion equestrian. "The Veterans for Mustangs Act would help curb the Bureau of Land Management's radical assault against wild equids on federal lands and save the taxpayer billions of dollars by administering common-sense immunocontracpetive birth control."
"Wild mustangs still roam our western lands and are cherished as a special part of our American Heritage. Despite being an iconic symbol of the American spirit, these majestic wild equids have been mismanaged by the Bureau of Land Management (BLM), which continues to roundup the wild horse and burro population by helicopter. Under the Biden Administration the U.S. has seen more roundups and the mass incarceration of more wild horses in a one-year period than under any other administration prior," Animal Wellness Action noted. "This process causes extensive financial damage, as well as physical and emotional damage to the horses, that creates unnecessary fiscal, health, and welfare burdens. Today, there are more than 50,000 mustangs in holding pens, and that number will likely double in the next few years, at a tremendous cost to the American taxpayer.
"The VMA would create a new program to address these concerns, one that offers a more humane method that is also a fiscally responsible solution. The program would save the taxpayer billions of dollars over the next 10 years and offer a unique form of healing for our American heroes – the U.S. veterans who have proudly served our country, and risked their lives – by enabling them to be trained and subsequently administer PZP immunocontraceptive birth control to our iconic American wild horses and burros located on federal lands," AMA continued. "American service members struggle deeply with the transition from war to civilian life. More than half of the 2.6 million veterans from the Iraq and Afghanistan wars struggle with physical and mental health problems stemming from their service. On average, 22 soldiers kill themselves every day, which sadly is a higher death rate than at the height of the Iraq war. To put this in perspective, soldiers statistically are more likely to die at home from their own hand than in war at the hands of the enemy."
The bill was sent to the U.S. House Natural Resources Committee. So far, there is no companion measure over in the U.S. Senate.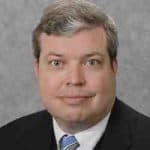 Latest posts by Kevin Derby
(see all)