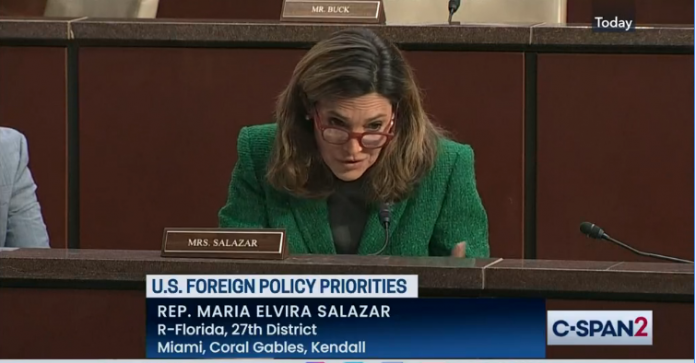 A South Florida congresswoman scored a win this week as she continued her push to keep Cuba on the State Sponsor of Terrorism List.
In March 2021, Florida's two U.S. senators–Republicans Marco Rubio and Rick Scott–teamed up with U.S. Rep. Maria Elvira Salazar, R-Fla., and U.S. Sen. Ted Cruz, R-Tex., on the "Fighting Oppression until the Reign of Castro Ends (FORCE) Act" to keep Cuba on the State Sponsor of Terrorism List.
Salazar brought the bill back at the start of the year and noted that under her proposal, Cuba would stay on the State Sponsor of Terrorism List until it releases political prisoners, allows human rights organizations to investigate its prison and move towards a more democratic government.
"The totalitarian communist regime in Cuba is an ever-present national security threat to the United States," said Salazar. "Aside from stealing the hopes and dreams of three generations of Cubans, the Castro regime continues to subsidize and provide financial and military support to bad actors across Latin America. The FORCE Act ensures that no Secretary of State or President can remove Cuba from the list of State Sponsors of Terrorism until they meet the minimal requirements of a functional and free society. This legislation is not only important to the Cuban exile community of District 27, but to the thousands of my constituents who also come from countries directly subsidized by Havana."
More than 20 House Republicans, including U.S. Reps. Kat Cammack, Mario Diaz-Balart, Neal Dunn, Scott Franklin, Carlos Giménez, John Rutherford, Greg Steube and Michael Waltz are co-sponsoring the proposal.
"For 64 years, the murderous Castro regime has employed the use of terrorism to oppress the people of Cuba and intimidate its Latin-American neighbors across our Hemisphere. As the only Cuban-born Member of the 118th Congress, I'm proud to reintroduce the FORCE Act with Congresswoman Salazar to hold the Castro dictatorship accountable for its countless acts of terror," said Giménez. "The Biden administration must keep the Castro regime on the list of State Sponsors of Terrorism for harboring fugitives of the American justice system and for unlawfully sentencing thousands of political prisoners in kangaroo courts in the aftermath of the July 11th, 2021 Movement."
"I'm proud to cosponsor this important legislation once again to ensure that Cuba remains on the State Sponsors of Terrorism (SST) list until it stops spreading its malevolence throughout our hemisphere, returns U.S. fugitives, and ends its brutal repression of the Cuban people," said Díaz-Balart. "I commend my colleague, Rep. Salazar, for her continued work to hold the Cuban dictatorship accountable, promote freedom for the Cuban people, and protect our national security."
The bill was sent to the U.S. House Foreign Affairs Committee which passed the bill this week on a 25-20 near party lines vote. The bill now heads to the House floor.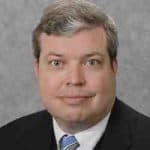 Latest posts by Kevin Derby
(see all)