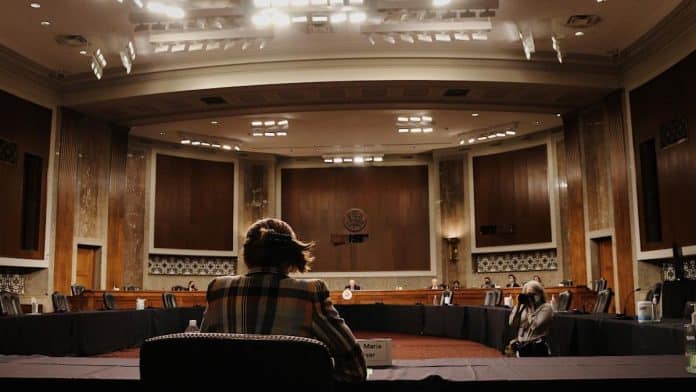 Last week, U.S. Rep. María Elvira Salazar, R-Fla., testified about the importance of fighting foreign communist corruption at a hearing held by the U.S. Helsinki Commission.
During her testimony, Salazar outlined legislation she has introduced to fight foreign corruption and examined additional ways the United States can fortify its system to hold kleptocrats accountable for their atrocities.
The congresswoman also pointed to several countries in Latin America, including Cuba, Venezuela, and Nicaragua, to highlight the devastating effects of corruption and kleptocracy.
Salazar said the following:
"Corruption is a monumental threat to freedom and human rights.
Many of today's dictators rule through corruption.
I call them kleptocrats: a fancy word for those who steal from their national treasury to enrich themselves.
As you know, they plunder, they exploit, they rob their people with no mercy.
In the process, they destroy the rule of law and use that stolen blood money to finance marketing campaigns that portray them as the salvors or redeemers of their country.
I know it very well.
Putin in Russia.
Ortega in Nicaragua
Maduro in Venezuela.
And Castro in Cuba.
For me, this is a personal tragedy.
I have seen this devastation brought by kleptocrats to my most intimate surroundings.
As you know, I am the daughters of political refugees who fled the Castro regime with the clothes on their back and five dollars in their pocket.
In 1960, Fidel Castro turned Cuba – an island with the same per capita income as Italy – into a fourth world satanic nightmare that lasts until today.
As a foreign correspondent for United States Spanish television, I reported and interviewed Chavez and Maduro.
Those two thugs, in only 20 years, have turned the richest country in South America into a state where the average Venezuelan weighs 15 pounds less today because of a lack of food.
Venezuela inherited oil, but it also had Hugo Chavez.
Chavez implemented his 21st-century democratic socialism and promised to end political corruption.
But instead, he created another class of even more corrupt "useful fools," as I call them, called Los Enchufados – the plugged ones.
Another perfect example is Alex Saab, who stole millions and millions from an organization that was supposed to distribute food to peoples houses in the most underprivileged barrios, or neighborhoods, in Venezuela.
Meanwhile Daniel Ortega from Nicaragua jailed my ex husband, Arturo Cruz, whose only sin was running for President in the last election.
Arturo Cruz is currently in a military jail called Chipote, and Ortega just stole another presidential election.
Along with fixing elections, Ortega's family and friends took in $29 million in 2019 alone.
There is nothing these thugs fear more then a free election, because they are in the business of power.
They are not in the business of taking care of their own people.
And as you said, these are not far away problems for the United States.
Corrupt money flooding our country also destroys American lives.
The perfect example is the city of Miami – the city that I represent in Congress.
Miami was a hotbed for laundering drug money in the 80s, and this brought violence that spilled into the streets and harmed innocent bystanders.
On top of that, we got a very bad reputation with movies like Scarface and the television series Miami Vice.
That's what kleptocrats do to our city.
That is why I am committed to fighting corruption – a fight that could not be more quintessentially American.
We have already made enormous progress this Congress, and I am proud to be a founding member of the bipartisan Congressional caucus against foreign corruption and kleptocracy.
We are striking at three pillars of counter-kleptocracy:
We are keeping dirty money out of the United States
We are creating tools to dismantle these corrupt networks
And we are helping freedom fighters to build free societies abroad
I am honored to testify and work alongside my colleague, Tom Malinowski.
Together, we have led several bills to fight dictatorships, as he just explained to you.
We introduced the House version of Chairman Ben Cardin's bill called the Combating Global Corruption Act.
This would create an open reporting system for all countries based on their compliance with anti-corruption norms and standards created by the United States.
In the wake of the Pandora Papers investigation, Congressman Malinowski and I also introduced the ENABLERS Act.
This bill would require the private sector to question those professional enablers who help dictators to bring money into the United States to inform the federal government the source of that suspicious money.
Business with our country is a privilege; it's not a right.
Their family members should not be allowed to travel, dine, and lavishly spend stolen money on our restaurants or our shopping malls.
In other words no more Saks or Broadway by working together.
Congress and this administration can block these murderous thugs from coming into our country.
Thanks to you, the efforts of the Helsinki Commission, we have recognized the existential nature of this threat and we are responding with force.
Thank you again for the opportunity to testify in front of you today, and I look forward to continued efforts to curb corruption and end brutal dictatorships, working across the aisle with members of Congress."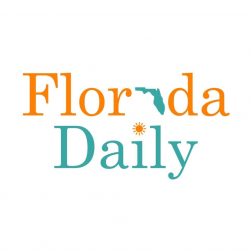 Latest posts by Florida Daily
(see all)