U.S. Rep. Mario Diaz-Balart, R-Fla., has brought back his proposal for a new ZIP code for Miami Lakes.
Last week, Diaz-Balart introduced his proposal creating new ZIP codes. He has brought out similar legislation during the last two Congresses and was able to get it through the House last year only for time to run out before his proposal could through the U.S. Senate. The same thing happened back in the 114th Congress.
Diaz-Balart weighed in on his continued efforts to get a ZIP code for Miami Lakes.
"For nearly a decade, I have been working alongside Mayor Manny Cid and the town of Miami Lakes to create a unique ZIP Code for the town. Legislation that I introduced in the past two Congresses have overwhelmingly passed in the House, but unfortunately were not even considered in the Senate. The impact a unique ZIP Code would have on Miami Lakes residents cannot be understated. From higher insurance rates to election and census confusion to branding and economic development – lack of a unique ZIP Code has been a costly and burdensome issue for my constituents. That is why I will not relent until Miami Lakes and its residents are granted the relief they need, and why I am introducing similar legislation again this Congress. I will continue to work with my House and Senate colleagues to get this bill to the president's desk and am hopeful that Mayor Cid and the town will be granted the unique ZIP Code they so desperately need," Diaz-Balart said.
"I thank Mayor Cid for his continued efforts and engagement on this critical issue. He has been a great partner to work with and continues to be Miami Lakes' strongest advocate. Whether in D.C. or in Florida, he has spent countless hours presenting the town's case for a unique ZIP Code and I am grateful for his support. Together, I am confident that we will get this bill signed into law," Diaz-Balart added.
The bill was sent to the U.S. House Oversight and Reform Committee. So far, Diaz-Balart has rounded up four cosponsors including U.S. Reps. Val Demings, D-Fla., and Francis Rooney, R-Fla.
Kevin Derby can be reached at Kevin.Derby@floridadaily.com.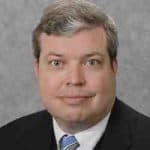 Latest posts by Kevin Derby
(see all)