Last week, U.S. Rep. Mario Diaz-Balart, R-Fla., introduced the "13 Folds of Honor Act" which would have a script for flag-folding ceremonies.
Supporters of the bill include U.S. Reps. Henry Cuellar, D-Tex., Kay Granger, R-Tex., Jimmy Panetta, D-Calif., and John Rutherford, R-Fla.
Diaz-Balart's office offered some of the details of the proposal.
"A flag-folding presentation honors the service and sacrifice of veterans or deceased servicemembers. The ceremonial folding and presentation of the flag is a moving tribute of lasting importance to a veteran's family. This script emphasizes the meaning of each of the 13 folds that symbolize our nation's unity and immeasurable respect for veterans and their families," the congressman's office noted.
"This legislation honors the 13 servicemembers who courageously gave their last full measure of devotion and sacrifice to our country," said Diaz-Balart. "It also serves as a sobering reminder that for every fallen service member, there is a story of a Gold Star Family who stands boldly in their legacy. While there are no words to ease their loss, we hope the 13 Folds of Honor script symbolizes our immense gratitude, respect, and appreciation for their service to our nation. A special thank you to Commander Dr. J.B. Holmes of the Golden Gate VFW Post 7721 for his dedicated service to the veteran community and for bringing this important tribute to light."
"This legislation commemorates our 13 fallen service members including my own constituent, Lance Corporal David Lee Espinoza. Mr. Espinoza, a Laredo native Marine, will always be remembered," said Cuellar. "He embodied the values of America: grit, dedication, service, and valor. May the language shared with the official flag folding ceremony continue to reflect the symbol of respect, honor and freedom that our brave servicemembers and their families do every day."
"Our brave service members devote their lives to defending the flag and the sacred institution she represents," said Granger. "The 13 Folds of Honor is a fitting tribute to our fallen heroes and commemorates a life dedicated to freedom and liberty."
"As a veteran of the Afghanistan War, I saw firsthand how the 13 Folds of Honor ceremony has become an integral part of paying tribute and respect to those who have served and sacrificed for America," said Panetta. "This bipartisan legislation would codify those words by providing the Departments of Defense and Veterans Affairs with official language for ceremonial flag foldings. Those few words that would be said during the 13 folds of our nation's flag during such ceremonies are much deserved for the many deeds of the men and women who served us."
"We owe a debt of gratitude to those who paid the ultimate sacrifice for our freedoms," said Rutherford. "This bill will codify the meaningful tribute said while folding a burial or ceremonial flag in memory of the fallen."
The bill was sent to the U.S. House Judiciary Committee last week. So far, there is no companion measure over in the U.S. Senate.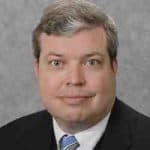 Latest posts by Kevin Derby
(see all)