 A congressman from the Sunshine State is backing a proposal to create tax credits for homeowners and businesses impacted by natural disasters.
At the end of last week, U.S. Rep. Bill Pascrell, D-NJ, introduced "Disaster Savings and Resilient Construction Act" which creates $3,000 tax credits for homeowners and $25,000 tax credits for business owners. Cosponsors include U.S. Reps. Mario Diaz-Balart, R-Fla., Peter DeFazio, D-Oreg., and Tom Reed, R-NY.
"In 2019 alone, the United States experienced 14 separate billion-dollar natural disasters. Every federal disaster declaration results in billions of dollars of unfunded disaster relief. Further compounding the problem, damaged structures are often rebuilt to their original standard, leaving them vulnerable to future disasters," Diaz-Balart's office noted.
"I am proud to be an original cosponsor of this legislation that incentivizes homeowners and building owners who use resilient construction methods in federally-declared disaster areas," said Diaz-Balart. "The threat of a hurricane and other natural disasters is something we should never overlook. Having robust, resilient infrastructure is the first step in not only saving taxpayer dollars and minimizing property damage but also reducing the risk of fatalities.  I thank Reps. Pascrell, Reed, and DeFazio for their dedicated work on this issue."
"We are in the midst of hurricane season that has already caused massive devastation. The alarming growth of natural disasters is particularly perilous for home and business owners who must find ways to rebuild in the aftermath," said Pascrell. "In New Jersey, we know well the terrible impact of major storms and flooding. The damage of Superstorm Sandy was so catastrophic, Garden Staters are still putting the pieces back together years later. This watershed bipartisan legislation will help Americans facing the devastating work of rebuilding while simultaneously encouraging construction of resilient structures to protect homes and businesses for the future."
"As the ferocity of natural disasters and flooding across the country continues to rise, we must ensure our communities are best positioned to bounce back and withstand the effects of future storms," said Reed. "This legislation provides homeowners and local employers with fair incentives to prioritize smarter construction practices, while also helping the country boost its overall climate resiliency. We will continue to advocate for solutions that strengthen our communities and reduce the financial hardship caused by disasters."
"It's past time for transformational investments to make our infrastructure smarter, safer, and resilient," said DeFazio. "Climate change is the biggest existential crisis of our time, and is clearly driving an alarming increase in the number of natural disasters wreaking havoc on our homes, offices, and communities. Encouraging the use of resilient materials when rebuilding after disasters will protect Oregonians' lives and properties and ensure we are investing in forward-thinking, 21st-century infrastructure."
Former U.S. Rep. Geoff Davis, R-Ky., the National Ready Mixed Concrete Association, the National Association of Home Builders, the International Code Council, the EPDM Roofing Association, the Insurance Institute for Business & Home Safety (IBHS), the American Property Casualty Insurance Association, the American Society of Civil Engineers, BuildStrong Coalition, Concrete Reinforcing Steel Institute, National Association of Mutual Insurance Companies, North American Concrete Alliance, Portland Cement Association and the US Resiliency Council are all backing the proposal.
The bill was sent to the U.S. House Ways and Means Committee at the end of last week. So far, there is no companion measure over in the U.S. Senate.
Reach Kevin Derby at kevin.derby@floridadaily.com.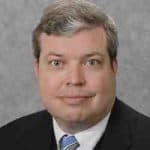 Latest posts by Kevin Derby
(see all)