 This week, U.S. Rep. Mario Diaz-Balart, R-Fla., introduced a proposal which he says will help close a loophole in the "Coronavirus Aid, Relief, and Economic Security (CARES) Act."
Diaz-Balart brought out the "Economic Impact Payment Fairness Act" which, he insists, will "address a discrepancy under the CARES Act that disqualifies those with Social Security numbers such as U.S. Citizens and Legal Permanent Residents from receiving Economic Impact Payments if they are married to an individual who files with an Individual Taxpayer Identification Number."
The congressman's office laid out the case for the bill on Thursday.
"Under current law, the CARES Act specifies that taxpayers who file with an Individual Taxpayer Identification Number (ITIN), rather than a Social Security Number (SSN), are ineligible for the Economic Impact Payment. The IRS assigns an ITIN to nonresident and resident aliens who are ineligible to receive Social Security Numbers or are in the process of applying for legal status. This provision in the CARES Act also applies to ITIN holders who file jointly with a U.S. citizen or lawful permanent resident spouse, but in this case, the U.S. citizen or lawful permanent resident spouse is also ineligible to receive the Economic Impact Payment for themselves or their children," Diaz-Balart's noted.
"It's estimated that as many as 2 million American citizens and lawful permanent residents fall under this category of ineligibility but would have otherwise qualified as a single filer. The Economic Impact Payment Fairness Act would correct this discrepancy, by allowing all those with a valid SSN who meet the income requirements to receive the EIP, and, the child tax credit if their children meet the current criteria," the congressman's office added.
"Those with Social Security Numbers, including United States Citizens and Legal Permanent Residents, who qualify for Economic Impact Payments should not be deemed ineligible because they are married to someone who is undocumented. This bill makes sure that neither a U.S. Citizen nor Legal Permanent Resident is excluded from receiving a benefit meant for Americans simply due to the legal status of a spouse. I urge my colleagues in the House and Senate to consider this legislation that would positively impact American lives," Diaz-Balart said on Thursday.
The bill was sent to the U.S. House Ways and Means Committee this week. So far, there is no companion measure over in the U.S. Senate.
Reach Kevin Derby at kevin.derby@floridadaily.com.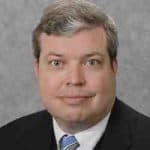 Latest posts by Kevin Derby
(see all)