 Last week, staying on the U.S. House Appropriations Committee, U.S. Rep. Mario Diaz-Balart, R-Fla., announced some of his subcommittee assignments.
Earlier in January, Diaz-Balart announced he was staying on as the top Republicans on the U.S. House Transportation, Housing and Urban Development (THUD) Appropriations Subcommittee. Last week, he said he was going to serve on the U.S. House Defense and the State and Foreign Operations Appropriations Subcommittees.
The South Florida Republican said he would use those assignments to help stand up to tyranical regimes in the Western Hemisphere while helping Israel.
"I am beyond grateful to my colleagues for selecting me to serve on three subcommittees on Appropriations. I am especially thankful to Ranking Member Kay Granger for her invaluable leadership and support," Diaz-Balart said.
"Now, more than ever, we must ensure that the United States is equipped with the best-trained, most capable military that will continue promoting and protecting our national security interests both at home and abroad. We must also redouble our efforts to demand human rights around the world, continue to fight against the vicious cancer that is the dictatorships in Cuba, Venezuela, and Nicaragua, and support our key friend and ally, Israel. Once again, I am thrilled by this opportunity, and I look forward to returning to these important subcommittees," he added.
The brother of former U.S. Rep. Lincoln Diaz-Balart, Mario Diaz-Balart was first elected to Congress in 2002 and currently represents much of the southwestern part of Miami Dade County.
Reach Kevin Derby at kevin.derby@floridadaily.com.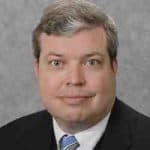 Latest posts by Kevin Derby
(see all)