 While he will no longer wield the gavel on the U.S. House Transportation, Housing and Urban Development (THUD) Appropriations Subcommittee since the Democrats control the chamber, U.S. Rep. Mario Diaz-Balart, R-Fla., will continue to lead Republicans on that key subcommittee.
The South Florida Republican led that subcommittee from 2015 until the Democrats took over the House at the start of this year.
Diaz-Balart thanked U.S. Rep. Kay Granger, R-Texas, the new top Republican on the Appropriations Committee for her support and looked back at his record leading the subcommittee.
"I thank Ranking Member Granger and the House Republican Steering Committee and look forward to continuing my work on the House Appropriations Committee on Transportation, Housing and Urban Development," Diaz-Balart said on Tuesday. "Over the last four years, I have enjoyed working with my colleagues to fund critical housing and infrastructure programs, while protecting Americans hard-earned tax dollars and reducing bureaucracy. I am proud of what we have accomplished, including supporting programs that help our nation's veterans, the elderly, the disabled, and other vulnerable populations. We prioritized programs that provide for the maintenance and upgrade of our nation's roadways, seaports, transit systems, and airports. I worked to secure funding for programs vital to Southern Florida, such as the Community Development Block Grant, Housing Opportunities for Persons with HIV/AIDS, Homeless Assistance Grants, and many other housing and infrastructure programs. In the last two years, we saw how critical supplemental funding has been towards helping our communities rebuild after devastating hurricanes and wildfires, and I am glad to have done my part by funding the Community Development Block Grant-Disaster Recovery program. These programs continue to make a difference across the United States, including right here at home in the Sunshine State.
"I could not be more thrilled to continue working on the THUD Subcommittee, and I again thank Ranking Member Granger for this opportunity," he added before praising new chairman U.S. Rep. David Price, D-NC. "I also congratulate my colleague Congressman Price on his Chairmanship of this Subcommittee. He was an excellent partner to work with during my time as Chairman, and I look forward to continue that collaboration in the 116th Congress."
After more than a decade in the state Legislature, Diaz-Balart was elected to Congress in 2002 joining his brother then U.S. Rep. Lincoln Diaz-Balart, R-Fla. While he was a top target for Democrats in November, Diaz-Balart easily turned back their challenge, beating Mary Barzee Flores by more than 20 percent.
Kevin Derby can be reached at Kevin.Derby@floridadaily.com.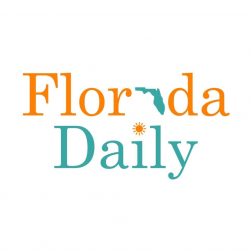 Latest posts by Florida Daily
(see all)