On Thursday, U.S. Rep. Mario Diaz-Balart, R-Fla., met with members of the Nicaraguan community in South Florida on the first anniversary of anti-government protests and said the following after the meeting:
Today marks one year since thousands of courageous Nicaraguans took to the streets to protest the oppressive Ortega regime and its arbitrary measures against social security. On the first anniversary of these protests, I was honored to meet with members of our Southern Florida Nicaraguan community to discuss ways to tighten pressure on the Ortega regime and promote democracy in Nicaragua.
Since the protests began, some reports indicate that at least 425 people have been killed, more than 4,000 injured, and more than 500 political prisoners have been imprisoned. Ortega has reinforced his control of power by abolishing the limits of the presidential mandate, installing his wife as vice president and refusing the request of the Nicaraguan people for early presidential elections.
Human rights groups report that the regime is responsible for serious human rights abuses, including extrajudicial killings and torture. Today we demand the release of all political prisoners, respect for human rights and free, fair and multiparty elections.
I support the Trump administration's tough sanctions on the Ortega regime, including yesterday's sanction on Ortega's "slush fund" BANCORP. I also strongly supported the Nicaraguan Investment Conditionality Act of 2018, a bill to prohibit loans to prop up the Ortega dictatorship, which became law last year.
I reiterate my commitment to continue working with my colleagues in Congress and the Trump administration toward a free, prosperous, and democratic Nicaragua.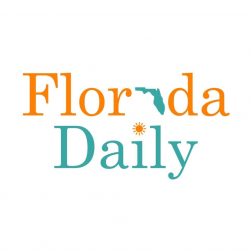 Latest posts by Florida Daily
(see all)