V2Techs, a maritime technology company competing in the electric ships market, announced this week that it is relocating from Europe to West Palm Beach.
The company leased temporary space in West Palm Beach. It will employ up to 30 people by 2022 with plans to expand its footprint and to open manufacturing facilities.
The Business Development Board of Palm Beach County (BDB) recruited V2Techs from the Netherlands to Palm Beach County by providing guidance on relocating internationally. It also connected the company with law firms, officially transferring all its of patents under the U.S. law. The company plans to collaborate with internship student programs from Florida Atlantic University and Palm Beach State College, and to interact with the local electric power companies.
V2Tech's patented technology, eRemora, is an electromagnetic remote-controlled device that applies on electric power generators as a prime mover, thus being an efficient substitute to hydro, wind, fossil and nuclear power energy sources. It will be installed on ships for conversion to fully electric power, as microgrid power plants/electricity utilities.
Future cities and industrial developments can also integrate this technology as micropower grids by powering buildings, towns and cities.
"We patent disruptive innovation technologies that apply principles of electromagnetics to better reduce the carbon prints," said VC Vlad, the CEO of V2Techs.
"Palm Beach County's business environment has recently attracted several international companies such as Misfits Gaming, the Northwest Company and Nano Dimension. The international relocation of V2Techs to West Palm Beach will produce cleaner, smarter, and more affordable ways for companies, vehicles and cities to operate as we look into the future," said Kelly Smallridge, the president and CEO of the Business Development Board.
Vlad has more 20 years of experience in patenting new technologies in South Africa, USA, UK and the Netherlands. During his work at Iowa State University Research Park, USA, he successfully launched one startup and two joint ventures into the fields of biotechnology (Biova) and electromagnetics (EMTech), based on his patents. For his work, he received two research grants from the state authorities.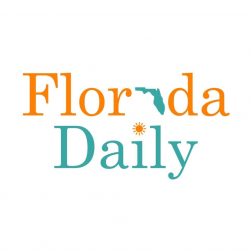 Latest posts by Florida Daily
(see all)