The two leaders of the U.S. Senate Select Committee on Intelligence—U.S. Sen. Mark Warner, D-Va., and U.S. Sen. Marco Rubio, R-Fla.–applauded the Biden administration for naming Anne Neuberger, the National Security Agency's (NSA) cybersecurity director, to lead the Administration's response to the SolarWinds breach.
Earlier this week, Rubio and Warner sent a letter to federal officials urging the Unified Coordination Group to name a leader in the United States' response to the SolarWinds cyber breach that has affected numerous federal agencies and thousands of private sector entities.
The letter was sent to Director of National Intelligence Avril Haines, National Security Agency Director General Paul Nakasone, Federal Bureau of Investigation Director Christopher Wray, and Cybersecurity and Infrastructure Security Agency Acting Director Brandon Wales.
Warner, the new chairman of the committee, and Rubio, the new vice-chairman, offered a joint statement on Wednesday on Neuberger being tapped to handle the response.
"The federal government's response to date to the SolarWinds breach has lacked the leadership and coordination warranted by a significant cyber event, so it is welcome news that the Biden administration has selected Anne Neuberger to lead the response. The Committee looks forward to getting regular briefings from Ms. Neuberger and working with her to ensure we fully confront and mitigate this incident as quickly as possible," the senators said.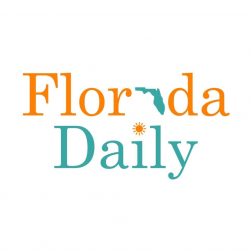 Latest posts by Florida Daily
(see all)