 While plenty of Democrats–ranging from U.S. Sen. Elizabeth Warren of Massachusetts to former U.S. HUD Sec. Julian Castro–look ready to jump in the 2020 presidential race, one potential candidate announced on Thursday he was staying out of the race.
Former Gov. Martin O'Malley, D-Md., is not going to make a second try for the White House in 2020 though he encouraged former U.S. Rep. Beto O'Rourke, D-Texas, who ran for the U.S. Senate in 2018 but came up short, to aim for the presidency.
O'Malley had run for the Democratic presidential nomination in 2016 but had been overshadowed by former U.S. Sec. of State Hillary Clinton and U.S. Sen. Bernie Sanders, I-Vt. After getting squashed in Iowa, O'Malley dropped out of the race.
"I will not be running for President in 2020," O'Malley announced to supporters of his Win Back Your State PAC. "Thanks to your support and encouragement of our leadership effort, Win Back Your State, I was able to campaign on behalf of more than 125 candidates, traveling to 30 states in special elections and in the midterms. The strong results for Democrats — and for new Democratic leaders in particular — in these midterms, has reaffirmed my faith that our best days are ahead of us.
"But I have also learned that my usefulness as a candidate for president has passed," O'Malley added. "I'm proud of the substance and vision we put forward in 2016 and the record of progress from 15 years of executive experience, but — after all we have been through as a nation — America is looking for a candidacy newer than I can offer."
O'Malley had been active in Florida, even wading into state legislative races in the past two years to help Democrats across the Sunshine State and helping St Petersburg Mayor Rick Kriseman's successful bid for a second term in 2017.
The former Maryland governor also announced he would not run in an op-ed carried by the Des Moines Register. In that piece, O'Malley called on O'Rourke to enter the race.
"In his courageous run for U.S. Senate in Texas, O'Rourke ran a disciplined and principled campaign that also managed to be raw, authentic, and real. He spoke to the American values of honesty, compassion for one another, and courage in the face of a rapidly changing future. These are the American values alive and well in the hearts of our young people. These are the values which tell us where America is headed. And with these values, O'Rourke very nearly defeated the incumbent senator and Republican runner-up for president — in Texas," O'Malley wrote.
"The fearless vision and unifying message which brought people together in Texas also sparked imaginations all across our country. And, I believe, will again — if Beto O'Rourke runs for president," O'Malley added. "The challenges we face will not solve themselves. Building an economy that works for all of us, reversing climate change, passing immigration reform — they all require leadership. O'Rourke has the wisdom to listen, the courage to lead, and a rock-solid faith in the powerful goodness of our nation.  Because he is of a new generation, O'Rourke understands that a new way of governing — with openness, transparency, and performance — is called for to tackle our problems in the Information Age. And because he is from a border state, O'Rourke understands the enduring symbol of our country is not the barbed wire fence, it is the Statue of Liberty.
"So, while I will not be running in 2020, I would like to put my faith and trust in a fearless American future — an American future large enough for all of our children.  Like so many other Americans, I believe we need new leadership to make that future a reality. And, I believe the new leader who can best bring us together and turn us around to create that better American future, is Beto O'Rourke," O'Malley concluded.
Kevin Derby can be reached at Kevin.Derby@floridadaily.com.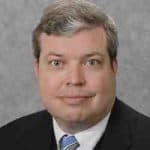 Latest posts by Kevin Derby
(see all)