A new poll shows a close contest between Tallahassee Mayor Andrew Gillum and former U.S. Rep. Ron DeSantis, R-Fla., as Floridians choose a new governor in November.
Mason Dixon released a poll on Tuesday night showing Gillum, the Democratic nominee, with 45 percent and DeSanits, the Republican candidate, right behind him at 44 percent while 3 percent backed other candidates and 8 percent remain undecided.
Gillum is seen as favorable by 43 percent while 26 percent see him as unfavorable while 18 percent are neutral on him and 13 percent don't recognize his name.
DeSantis is seen as favorable by 39 percent while 34 percent view him unfavorably while 20 percent are neutral about him.
The two candidates are running close in Central Florida and the Tampa Bay area while DeSantis is doing well in the northern and southwestern parts of the state. Gillum holds a solid lead in the southeastern part of Florida.
The poll show a major gender gap with women breaking for Gillum 51 percent to 38 percent while men prefer DeSantis 53 percent to 37 percent.
Gillum leads with voters under 50 while DeSantis is ahead with those 50 and older.
DeSantis gets a majority–54 percent– of whites while 35 percent of them back Gillum. The Democrat takes 89 percent of blacks while 4 percent of them are for DeSantis. Hispanics are more divided with 50 percent of them for Gillum and 37 percent backing DeSantis.
Both candidates have secured their party bases with 84 percent of Democrats for Gillum and 86 percent of Republicans for DeSantis. Voters outside the major parties break evenly with both candidates claiming 41 percent of them.
The poll of 815 likely voters in Florida was taken from Sept. 24 through Sept. 27 and had a margin of error of +/- 3.5 percent.
Kevin Derby can be reached at Kevin.Derby@floridadaily.com.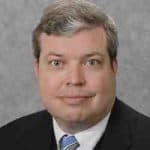 Latest posts by Kevin Derby
(see all)