After eight years in the Florida House, state Rep. Matt Caldwell, R-Lehigh Acres, edged Democrat Nikki Fried in the race to be the state's next agriculture commissioner.
In one of the tightest races of the night, Caldwell had 3,995,344 votes giving him 50.1 percent. Fried had 3,974,121 votes, giving her 49.9 percent. That is close enough that, if it stands, there will be a recount.
Caldwell weighed in and declared victory.
"I am proud that Floridians have entrusted me to serve as their next Commissioner of Agriculture and Consumer Services. Since May 2017, I have traveled over 105,000 miles to meet Floridians from every corner of our state. Voters announced decisively that we must carry on our state's prosperity by promoting Florida agriculture, protecting Florida consumers, and fighting for all 21 million Floridians. But we will not simply promote, protect, and fight. We will profoundly grow, definitively strengthen, and proactively take hold of our state's future," he said.
"Sincere thanks go to those who supported me, especially my loving wife Yvonne and wonderful daughter Ava. While tonight will be for celebration, we will be getting to work and getting it done for Florida immediately," he added.
Current state Agriculture Commissioner Adam Putnam faced term limits after eight years in office.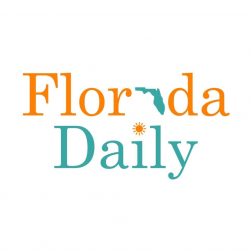 Latest posts by Florida Daily
(see all)