This week, Karen Vaughn, the mother of fallen US Navy SEAL Aaron Carson Vaughn, backed state Rep. Matt Caldwell, R-Lehigh Acres, to be Florida's next commissioner of agriculture.
Vaughn, a speaker and the author of the bestseller "World Changer: A Mother's Story," stressed Cadwell's conservatism as she backed him. Vaughn's son was killed in action in Afghanistan back in 2011.
"I am proud to endorse Matt Caldwell to serve as Florida's next commissioner of agriculture," Vaughn said on Thursday. "He is a constitutional conservative , a seventh generation Floridian, and has spent the last eight years as a member of the Florida house fighting for our conservative principles. His proven track record verifies he will continue to work to protect Florida agricultural jobs and grow our economy. I urge all Florida voters to cast their ballot for Matt Caldwell in August and November."
"I am grateful for Karen's endorsement," Caldwell said. "Our country has become the great nation it is today thanks to the selfless sacrifice of our veterans and their families. As your agricultural commissioner, I promise to ensure the Florida Department of Agriculture will serve and protect our veterans. I will protect a veterans' right to own and purchase a firearm, I will ensure veterans get the services they deserve, and I will fight for our freedoms."
With the Republican primary looming in less than two weeks, Caldwell is facing state Sen. Denise Grimsley, R-Lake Placid, and former state Rep. Baxter Troutman. The primary will be held on Tuesday, August 28 and early voting has begun in many parts of the state.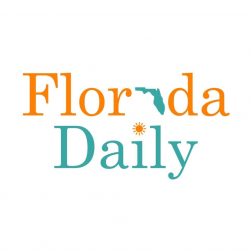 Latest posts by Florida Daily
(see all)