With state Agriculture Commissioner Adam Putnam facing term limits, voters across the state from both major parties nominated candidates to replace him in Tuesday's primaries.
State Rep. Matt Caldwell, R-Lehigh Acres, won the Republican nomination with 34 percent while state Sen. Denise Grimsley, R-Lake Placid, and former state Rep. Baxter Troutman took 26 percent apiece. Making his third bid for statewide office, retired Army Col. Mike McCallister pulled 12 percent.
"My campaign has been grounded on hard work, conservative principles, and grassroots support – nothing more, nothing less.," Caldwell said after his win. "I'm proud that Floridians around the state voted for the principled, grassroots candidate in the race. Florida's next agriculture commissioner has their work cut out for them, I will take nothing for granted and I will continue to be the hardest working candidate in the race to November."
Brian Swensen, a spokesman for Caldwell, said his candidate is in good shape for the general election.
"Matt is the best candidate to face and defeat the Democratic nominee in November, not only because of his unparalleled ground game and work ethic, but because he knows the most about the issues Floridians face and has a proven track record," Swensen said.
On the Democratic side, attorney Nikki Fried won her party's nomination with 58 percent followed by biologist and activist R. David Walker with 25 percent and Homestead Mayor Jeff Porter with 15 percent.
"I'm honored that Florida Democrats have put their faith in me to finally elect a Democrat to the office of agriculture commissioner," Fried said on Tuesday night. "Florida needs new leadership at the Department who will advocate for expanded patient access to medical marijuana, fix Adam Putnam's failures in overseeing concealed weapons permits, and work to protect both consumers and our clean water, land and coasts."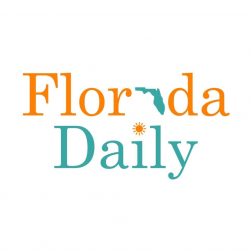 Latest posts by Florida Daily
(see all)