Continuing his bid to be Florida's next agriculture commissioner, state Rep. Matt Caldwell, R-Lehigh Acres, garnered the support of John Stemberger, the president and general counsel of Florida Family Action.
Stemberger ranks as one of the most prominent social and religious conservatives in the Sunshine State and Caldwell was glad to have his backing.
"I'm proud to have the endorsement from Florida Family Action," Caldwell said on Friday when he announced the endorsement. "As the true conservative candidate in the race, I am a staunch supporter of the right-to-life, an unwavering supporter of the Second Amendment, and consistently voted to cut taxes and reduce the size of government. As Florida's next commissioner of agriculture, I am ready to stand on principle for Florida's families."
For his part, Stemberger praised Caldwell's experience and stances on the issues.
"Matt Caldwell is the son of a pastor and a seventh generation Floridian whose family has a long history of farmers and small business owners," Stemberger said. "Our FFA Board of Directors had the opportunity to interview both Republican candidates in the race and we believe Caldwell is the most conservative candidate with key endorsements from the NRA, Senator Marco Rubio, and over 100 other conservative leaders and organizations including now Florida Family Action.
"Matt has a 100 percent rating with Florida Right to Life and a recent a 100 percent A+ score on our Florida Family Action's Legislative Scorecard released earlier this week," Stemberger added. "We believe Matt is the best qualified candidate to help care for the natural resources of our great state and handle the other important business that comes before the commissioner of agriculture as a member of the Florida Cabinet."
Caldwell faces state Sen. Denise Grimsley, R-Lake Placid, and former state Rep. Baxter Troutman in the primary on August 28.
Kevin Derby can be reached at Kevin.Derby@floridadaily.com.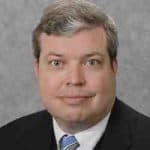 Latest posts by Kevin Derby
(see all)