 The New York Times reported on Tuesday night that U.S. Rep. Matt Gaetz, R-Fla., one of the more outspoken members of the Florida delegation and a top supporter of former President Donald Trump, is being investigated over a possible sexual relationship with a 17-year old girl, including paying for her to travel with him.
Gaetz denied any relationship and claimed he is being extorted.
"Over the past several weeks my family and I have been victims of an organized criminal extortion involving a former DOJ official seeking $25 million while threatening to smear my name," Gatez posted on Twitter. "We have been cooperating with federal authorities in this matter and my father has even been wearing a wire at the FBI's direction to catch these criminals. The planted leak to the FBI tonight was intended to thwart that investigation.
"No part of the allegations against me are true, and the people pushing these lies are targets of the ongoing extortion investigation," he continued. "I demand the DOJ immediately release the tapes, made at their direction, which implicate their former colleague in crimes against me based on false allegations."
Gaetz took to Tucker Carlson's show on Fox News on Tuesday night to defend himself.
"It is a horrible allegation and it is a lie. The New York Times is running a story that I have traveled with a 17-year-old woman and that is verifiablably false. People can look at my travel records and see that that is not the case. What is happening is an extortion of me and my family," Gaetz said before noting that Carlson has also faced accusations.
"I'm not the only person on screen right now who has been falsely accused of a terrible sex act," Gaetz said. "You were accused of something you did not do so you know what this feels like. You know the pain it can bring to your family and you know how it puts people on defense when you are accused of something so salacious and awful."
"You just referred to a mentally ill viewer who accused me of a sex crime 20 years ago and, of course, it was not true," Carlson said. "I never met the person. But I do agree with you that being accused falsely is one of the worst things that can happen and you do see it a lot."
Carlson pushed back after Gaetz offered a recollection of a dinner they had.
"I can say that actually you and I went to dinner about two years ago, your wife was there and I brought a friend of mine, you'll remember her," Gaetz said. "And she was actually threatened by the FBI, told that if she wouldn't cop to the fact that somehow I was involved in some pay for play scheme that she could face trouble and so I do believe that there are people at the Department of Justice who are trying to smear me. You know, providing for flights and hotel rooms for people that you are dating who are of legal age is not a crime and I'm just troubled that lack of any sort of legitimate investigation into me would then permute, would then convert into this extortion attempt."
"I don't remember the woman you are speaking of or the context at all, honestly," Carlson replied before asking the congressman where things go from here.
"The FBI and the Department of Justice must release the tapes that are in their possession that were done at their direction. Those tapes will show that I am innocent and that the whole concept of sex charges against me was really just a way to try to bleed my family out of money and probably smear my name because I am a well-known outspoken conservative and I guess that's out of style in a lot of parts of the country right now," Gaetz insisted.
Gaetz said the former DOJ official was David McGee, now an attorney with Beggs & Lane in Pensacola. McGee was the first assistant U.S. attorney, for the Northern District of Florida from 1991 through 1996 and the lead attorney of the Organized Crime Task Force from 1983 until 1991.
McGee pushed back in an interview with the Daily Beast on Tuesday night, saying Gaetz's charges were "completely, totally false."
"This is a blatant attempt to distract from the fact that Matt Gaetz is apparently about to be indicted for sex trafficking underage girls," McGee said.
In the meantime, Gaetz's record is getting more scrutiny, including being the only member of Congress to vote for more federal funds to fight human trafficking in 2017.
Even before the New York Times story broke, Gaetz had been the subject of retirement rumors, including potentially taking a job at Newsmax.
The son of former state Senate President Don Gaetz, after serving in the Florida House, Gaetz was elected to Congress in 2016 to represent much of the Panhandle.
Reach Kevin Derby at kevin.derby@floridadaily.com.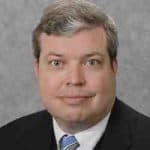 Latest posts by Kevin Derby
(see all)