This week, U.S. Rep. Matt Gaetz, R-Fla., offered a proposal to ensure that coronavirus relief funds allocated by Congress will not be sent to businesses connected to the Chinese regime.
Gaetz brought out the "No Chinese Handouts In National Assistance (No CHINA) Act" which would ensure "American taxpayer dollars used in any COVID-19 funding package do not support the communist regime in China, or businesses owned by the Chinese government."
The Panhandle Republican's office laid out some of the reasons for the congressman's proposal.
"China's inaction, distortion of data, and outright lies have exacerbated the global coronavirus epidemic, and helped fuel its rapid global spread. Under the No CHINA Act, companies owned by the Chinese government will not receive any American taxpayer dollars from congressional aid packages," Gaetz's office noted.
Gaetz weighed in on his proposal on Tuesday when he showcased it.
"Every single American worker displaced by COVID19 should be fully compensated, before one nickel from our treasury goes to Chinese-owned corporations operating here in the United States. Full stop," Gaetz said.
The congressman, one of President Donald Trump's closest allies on Capitol Hill, took a page from the White House's playbook as he continued to advocate for his bill.
"The global coronavirus pandemic has been exacerbated by the Chinese government's malicious misinformation and propaganda campaign against the United States and its citizens. Allowing American taxpayers' money to go to companies owned by the Communist Chinese government is antithetical to our 'America First' agenda," Gaetz said.
"I'm proud to introduce the "No CHINA Act" today, which prevents appropriated money, including coronavirus relief funds, from being disbursed to businesses owned by the Chinese government. Chinese corporations operating in America must not be eligible for the upcoming trillion-dollar bailout, now or ever,"  Gaetz concluded.
There is one waiver included in the proposal.
"The President, in consultation with the Secretary of State, may waive the restriction under subsection (a) on a case-by-case basis if the President determines it is in the national security interests of the United States to do so," Gaetz's bill reads.
Reach Kevin Derby at kevin.derby@floridadaily.com.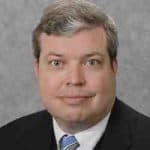 Latest posts by Kevin Derby
(see all)