This week, U.S. Rep. Matt Gaetz, R-Fla., went to bat for the tax reform package signed by President Donald Trump, insisting it has helped revive the American economy.
Noting more than six months have passed since Trump signed the "Tax Cuts and Jobs Act," the Pensacola Republican called it a big win for the economy and for American families.
"In the six months since the enactment of tax reform, the legislation has produced exciting results for the economy of the United States," Gaetz said this week. "The GOP-led tax cuts are making our economy boom, with workers and families able to keep more of their money due to lower tax rates across the board. Furthermore, the standard deduction has nearly doubled, along with the Child Tax Credit, helping families across America.
"The job market has expanded so much that businesses are wondering where the workers are: there are more job openings than job seekers. This will help raise wages for workers across the county," Gaetz added. "Not only has the job market grown, we now have the fastest growth in investments, new equipment, and technology since 2011, and small business optimism is at its highest level in 45 years.
"Despite the Democrats' doomsday predictions that home prices were going to fall, home prices are rising at their fastest pace since 2014, and families have more opportunities to buy homes. The number of Americans planning on buying a new home in the next six months is the highest ever recorded," Gaetz continued. "The Tax Cuts & Jobs Act is paying off: over 400 companies have expanded employee benefits; over 1 million jobs have been created this year; unemployment is at a record-low level of 3.8 percent (the lowest level since 1969); wages are growing at their fastest pace since 2008. Most importantly, 90 percent of American workers are seeing more money in their paychecks."
Gaetz, who was first elected to Congress in 2016, insisted that, if Republicans can keep control of both chambers of Capitol Hill, there will be more tax reform to come.
"I was proud to stand with my Republican colleagues to make tax reform a reality, and delighted to have voted to take money out of the hands of bureaucrats in Washington and put it back where it belongs — in your bank account," Gaetz said. "This is only the start of even better things to come. My Republican colleagues and I will continue working to build on this momentum, and keep the American economy roaring."
Kevin Derby can be reached at Kevin.Derby@floridadaily.com.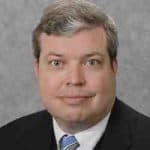 Latest posts by Kevin Derby
(see all)