 Last week, U.S. Rep. Matt Gaetz, R-Fla., wrote a letter in support of the Navy's Tactical Combat Training System II to Assistant Secretary of the Navy for Research, Development and Acquisition, James Geurts.
The letter is below.
Dear Secretary Geurts:
I send this letter to convey my support for the Navy's Tactical Combat Training System II (TCTS II) program of record. During recent testimony on Capitol Hill, there was an inquiry to the Navy to consider disregarding the competitive contract awarded in 2017 to Rockwell Collins (now Collins Aerospace). It is vital that TCTS II not be cancelled or delayed. Such actions would impose enormous burdens on Navy and Air Force pilots who need a proven, modern, and realistic training system. The cancelation or delay of TCTS II would also be fiscally irresponsible, leading to increased spending and schedule delays.
A January 2018 report from the independent Director of Operational Test and Evaluation strongly endorsed TCTS II, citing significant commonality to the Common Range Integrated Instrumentation System, and noted that TCTS II will save DoD millions of dollars.
TCTS II is already being fielded, with impressive results. NSA-certified cybersecurity features for classified data sharing between 4th and 5th generation fighters are ensured, as is the ability to provide real-time information for joint integrated training environments. Due to its open architecture design, TCTS II is capable of adapting to emerging requirements. TCTS II also contributes 150 million dollars and 350 jobs to Northwest Florida, making it a critical component of America's defense infrastructure.
The lessons learned from the Navy's successful acquisition strategy regarding TCTS II should be emulated across DoD. I urge you to remain committed to TCTS II. It is a proven, joint, and cost- effective training solution that our Navy and Air Force pilots deserve.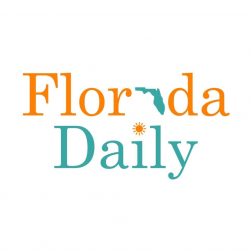 Latest posts by Florida Daily
(see all)