While he is best known for being one of President Donald Trump's top allies on Capitol Hill, U.S. Rep. Matt Gaetz, R-Fla., has been garnering applause from environmentalists for his record during his first two terms in Congress.
This week, Gaetz was honored by Citizens for Responsible Energy Solutions (CRES) as a "Clean Energy Champion." Gaetz, a member of the Climate Solutions Caucus which is led by U.S. Rep. Ted Deutch, D-Fla., and U.S. Rep. Francis Rooney, R-Fla., was signaled out for his "Green Real Deal" on Tuesday.
"CRES is proud to announce Congressman Matt Gaetz as a 2019 Clean Energy Champion. His leadership in authoring the Green Real Deal jumpstarted a much-needed conversation for conservatives to craft a plan with the aim of reducing greenhouse emissions, spurring innovation, and investing in clean energy," said CRES Executive Director Heather Reams. "We also applaud Congressman Gaetz for his work to mitigate emissions from short-lived climate pollutants, and we look forward to continuing our work with him."
Back in April, Gaetz brought out his proposal which is "a plan to address climate change by harnessing the power of free markets, embracing technological innovation and entrepreneurship, and cutting excessive governmental red tape" and is "the preeminent conservative response to" U.S. Rep. Alexandria Ocasio-Cortez's, D-NY, "Green New Deal."
Gaetz's office insisted his plan "recognizes that a national commitment to innovation, competitive markets, and the deployment of advanced energy technologies will help the United States as the global leader in clean energy" and the proposal "calls for increased investment in clean energy technology and sources, like solar and nuclear power, while improving transparency and accountability for the benefit of customers, investors, and shareholders alike."
On Tuesday, Gaetz expanded on his proposal.
"Each year, millions of tourists travel to Florida to visit our state's incredible beaches, waterways and fisheries. The effects of climate change pose a risk to Florida's small businesses and tourism-based economy, and it's why our country needs a Green Real Deal to address these challenges," said Gaetz. "I thank CRES for the honor of a Clean Energy Champion award and look forward to continuing to work with my colleagues to advance responsible policies that positively impact our country's climate and energy needs for America to continue to lead in reducing emissions and exporting energy."
Reach Kevin Derby at kevin.derby@floridadaily.com.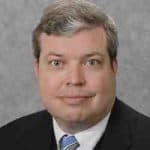 Latest posts by Kevin Derby
(see all)