While he is continuing in self-quarantine, U.S. Rep. Matt Gaetz, R-Fla., announced on Tuesday that he tested negative for COVID-19.
The congressman's office announced on Monday that Gaetz was going into a two-week self-quarantine after coming into contact with someone who tested positive for COVID-19.
But Gaetz said he was tested and weighed in on the results.
"I've just been informed that my COVID-19 lab result was negative. In an abundance of caution, I will remain under self-quarantine at the advice of medical professionals through Thursday at 2pm. I continue to feel fine and show no symptoms. We appreciate the great folks working in the United States and around the world to combat this virus," Gaetz said.
Gaetz's office noted that the congressman came into contact with the person who tested positive for COVID-19 at the Conservative Political Action Conference (CPAC). When Congress passed more than $8 billion in funds to respond to coronavirus and COVID-19, Gaetz posted pictures of himself wearing a gas mask and was accused of making light of the problem.
"Congressman Gaetz was informed today that he came into contact with a CPAC attendee 11 days ago who tested positive for COVID-19. Congressman Gaetz had expected COVID-19 to impact Congress, given the elevated frequency of travel and human contact, and demonstrated his concern last week on the House Floor," the congressman's office noted on Monday. "While the congressman is not experiencing symptoms, he received testing today and expects results soon. Under doctor's usual precautionary recommendations, he'll remain self-quarantined until the 14-day period expires this week. Our Washington office will be closed during this time, with our Pensacola office remaining open."
Gaetz weighed in on Saturday after one of his constituents died due to coronavirus.
"I'm extremely saddened to learn of the first fatality in our district from coronavirus, a Northwest Floridian residing in Santa Rosa County. Our prayers are with his family and loved ones during this difficult time," Gaetz said. "It is important to know that this individual was quarantined shortly after developing symptoms and no further cases have been reported in our district at this time. Please continue to take necessary precautions to minimize your exposure to any illness, including coronavirus.
"I'm confident our community will continue to remain vigilant in combating this disease and pray there will be no further contractions of the virus in Northwest Florida," Gaetz added.
Towards the end of last week, Gaetz noted his office was working with state and federal officials on the problem.
"My office is in close communication with the White House and Governor DeSantis's administration to ensure the residents of Northwest Florida are prepared to address coronavirus. Northwest Floridians should take proactive steps to minimize susceptibility by avoiding contact with anyone who is sick, washing their hands regularly, not touching their face, and staying home when sick with any type of illness. I have full confidence in Governor DeSantis and President Trump's leadership as they work tirelessly to address this virus and protect Northwest Floridians," Gaetz said.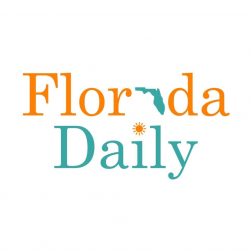 Latest posts by Florida Daily
(see all)