 Last week, U.S. Rep. Matt Gaetz, R-Fla., joined several other members of the U.S House Judiciary Committee in calling on Amazon CEO Jeff Bezos to appear before the committee to testify about competition concerns relating to Amazon's business practices.
Gaetz, Judiciary Committee Chairman Jerrold Nadler, D-NY;  U.S. House Antitrust Subcommittee Chairman David Cicilline, D-RI; U.S. Rep. James Sensenbrenner, R-Wisc., the top Republican on the Judiciary Committee;  U.S. Rep. Joe Neguse, D-Col., U.S. Rep. Pramila Jayapal, D-Wash., and U.S. Rep. Ken Buck, R-Col., in sending the letter to Bezos.
Last month, the Wall Street Journal reported that Amazon used sensitive business information from third-party sellers on its platform to develop competing products, contradicting representations that Amazon made to the House Judiciary Committee in sworn written and oral testimony at a hearing on July 16, 2019. Amazon's associate general counsel, Nate Sutton, denied the company did this during his sworn testimony before the Antitrust Subcommittee last July.
In their letter, the members wrote:
"If the reporting in the Wall Street Journal article is accurate, then statements Amazon made to the Committee about the company's business practices appear to be misleading, and possibly criminally false or perjurious.
"As you know, the Committee is investigating Amazon's role in the digital marketplace. Last September we requested documents and communications related to Amazon's relationship with sellers, including Amazon's use of third-party sellers' data. Notwithstanding the Committee's regular communication with Amazon's outside counsel on this matter, Amazon has not made an adequate production in response to this request, and—seven months after the original request—significant gaps remain.
"In light of our ongoing investigation, recent public reporting, and Amazon's prior testimony before the Committee, we expect you, as Chief Executive Officer of Amazon, to testify before the Committee. It is vital to the Committee, as part of its critical work investigating and understanding competition issues in the digital market, that Amazon respond to these and other critical questions concerning competition issues in digital markets. Although we expect that you will testify on a voluntary basis, we reserve the right to resort to compulsory process if necessary."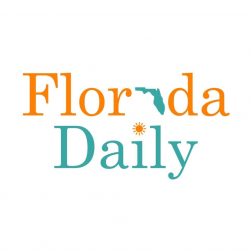 Latest posts by Florida Daily
(see all)