U.S. Rep. Matt Gaetz, R-Fla., is working with a Democratic presidential hopeful on a package of bills to reform how the U.S. Department of Veterans Affairs deals with medical marijuana.
On Monday, Gaetz and U.S. Rep. Seth Moluton, D-Mass., unveiled the bills which "would allow veterans to discuss using cannabis with their doctors, direct the VA to study cannabis use among veterans, and offer VA health care providers more education about cannabis." The congressmen pointed to studies which showed that around 20 percent of veterans seeking medical treatment use marijuana for medicinal reasons.
"Veterans want an alternative to opioids, and Congress should support them," Moulton said on Monday. "Let's not kid ourselves: people are using marijuana – including our veterans. Rather than ignoring this reality, Congress should let doctors talk with their patients about it, and we should learn more about cannabis so it can be safely used and properly regulated. We have a long road ahead of us until medicinal cannabis is fully-researched and legal, but a few steps now will speed that along. Veterans deserve the best healthcare in the world. This is a step in that direction."
"Medical cannabis has tremendous potential for veterans. It can reduce chronic pain, without the harmful side effects of opioids, and some early reports indicate that it may even have potential as a treatment for PTSD. Unfortunately, many veterans fear discussing medical cannabis with their doctors, for fear that their benefits will be jeopardized. I am proud to cosponsor Congressman Moulton's bills, which will protect veterans' benefits, and will advance scientific knowledge about medical cannabis. This small step will make a big difference to veterans nationwide," Gaetz said.
The two congressmen showcased the "VA Policy for Medical Cannabis Use Act" which would change how the VA deals with medical marijuana.
"Currently, veterans receiving health care at the VA are not allowed to discuss marijuana with their health care providers and can be denied their VA benefits if it is discovered that they use marijuana. This bill would change those rules and encourage veterans to discuss their medicinal cannabis use with their healthcare providers without fear of negative repercussions. It prohibits the government from denying VA benefits because of a veteran's cannabis use," Gaetz's office noted. "The bill would also enable veterans to participate in State-legal cannabis programs without losing their eligibility for VA care and services. The bill affirms that VA medical providers should honor a patient's desire for alternative forms of treatment, and would direct the VA to acknowledge medical cannabis as a legitimate 'alternative treatment.'"
The congressmen also brought out the "VA Survey of Cannabis Use Act" which "directs the Secretary of Veterans Affairs to partner with a federally-funded research and development center that will study how veterans use cannabis, their experiences and any side effects of use" and "requires the secretary to give that study to Congress where it will inform policy."
Moulton and Gaetz also showcased the "Training for VA Primary Care Providers Act" which "directs the VA to provide training in the use of medical cannabis for all VA primary care providers, and requires the VA to enter into partnerships with medical schools that have incorporated education on medical cannabis into their curricula so health care providers can learn more."
U.S. Reps. Charlie Crist, D-Fla., and Darren Soto, D-Fla., are backing the proposals as cosponsors.
Kevin Derby can be reached at Kevin.Derby@floridadaily.com.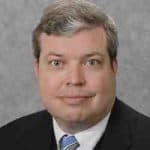 Latest posts by Kevin Derby
(see all)