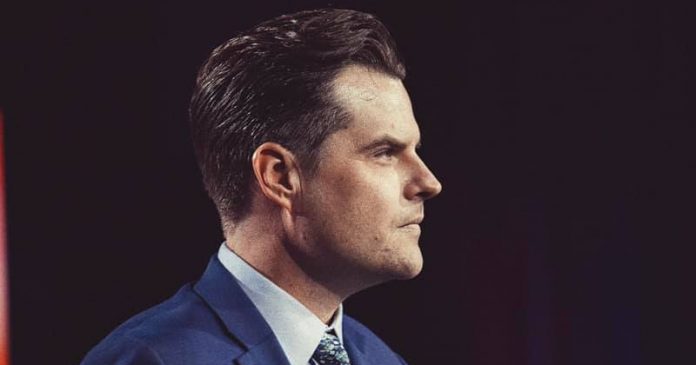 This week, U.S. Rep. Matt Gaetz, R-Fla., introduced a resolution "forcing President Joe Biden to transmit to the House of Representatives copies of any and all documents outlining plans for military assistance to Ukraine" and which "directs Secretary of Defense Lloyd Austin to disclose the number of United States Armed Forces, including special operators, deployed to Ukraine without congressional authority."
Gaetz introduced the resolution on Monday and his office offered some of the reasons why he was championing it.
"In order to comply with the resolution, the president and secretary of Defense must send the requested documents to the House of Representatives within 14 days of its adoption," Gaetz's office noted. "Last week, a Massachusetts Air national guardsman shed light on U.S. involvement in Ukraine by allegedly leaking classified documents on an online server. A document, dated from March 2023, reveals the U.S. military had 14 members of special forces deployed in Ukraine. In a February 2023 House Armed Services hearing on 'Oversight of U.S. Military Support to Ukraine,' Under Secretary of Defense for Policy Dr. Colin Kahl similarly told Rep. Gaetz that there are 'a couple dozen' Department of Defense personnel at the U.S. Embassy in Ukraine. While the leaked classified documents did not state their reason for deployment, the Privileged Resolution of Inquiry would require Secretary of Defense Lloyd Austin to transmit all documents regarding U.S. troop deployments in Ukraine to Congress."
Gaetz slammed the Biden administration's handling of foreign affairs.
"The Biden administration and other allied countries have been misleading the world on the state of the war in Ukraine. There must be total transparency from this administration to the American people when they are gambling war with a nuclear adversary by having special forces operating in Ukraine," Gaetz said. "I represent a congressional district with the highest concentration of active-duty military personnel. I come from a community where the protection of this type of classified information that was leaked can be life or death for family members and my constituents. My Privileged Resolution of Inquiry will better inform the Congress and the country on the true state of our military's involvement in the war."
The resolution was sent to the U.S. House Foreign Affairs Committee. So far, there are no co-sponsors.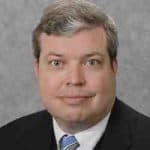 Latest posts by Kevin Derby
(see all)