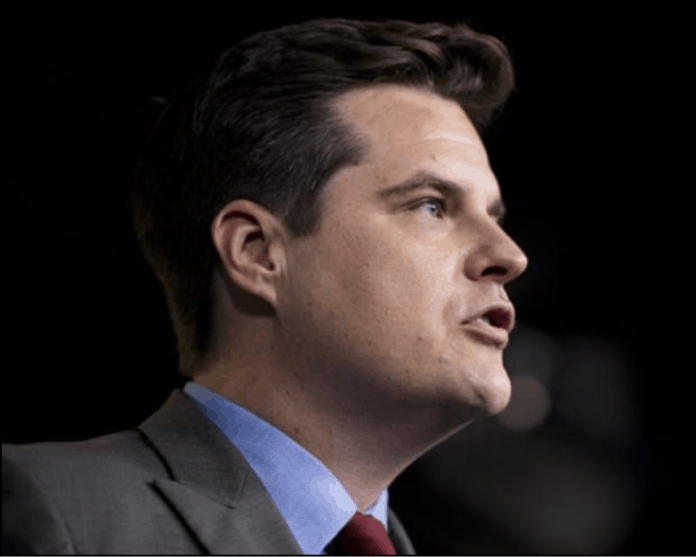 U.S. Rep. Matt Gaetz, R-Fla., wants pop singer Britney Spears to testify before Congress.
Back in March, Gaetz called on a key congressional committee "to review and examine the plight of Americans trapped unjustly in conservatorships" and he cited Spears to make his case.
Gaetz and U.S. Rep. Jim Jordan, R-Ohio, who leads Republicans on the U.S. House Judiciary Committee, wrote U.S. Rep. Jerry Nadler, D-NY, the chairman of the committee, asking for a hearing on the matter.
They cited a documentary the New York Times did on Britney Spears who is under a conservatorship run by her father.
"If the conservatorship process can rip the agency from a woman who was in the prime of her life and one of the most powerful pop stars in the world, imagine what it can do to people who are less powerful and have less of a voice. I've heard the story of those people in Florida, and I am concerned about access to due process for wards," Gaetz said
Gaetz and Jordan wrote to Nadler that the Judiciary Committee is the right forum to handle conservatorships.
"The House Committee on the Judiciary is charged with safeguarding the rights afforded to Americans by the U.S. Constitution. These rights include having the free will to guide one's own affairs and the legal autonomy over one's own finances. When situations suggest the unjust deprivation of those rights by the government, we have an obligation to conduct oversight and explore potential remedies," they wrote. "In recent years, there has been growing public concern about the use of conservatorships to effectively deprive individuals of personal freedoms at the behest of others through the manipulation of the courts. A project funded by the U.S. Department of Justice to examine conservator exploitation found that 'financial exploitation by conservators often goes unchecked by courts" and there is a "dire need for guardianship/conservatorship reform.'
"Moreover, the American Civil Liberties Union recently voiced that 'conservatorships should be viewed with skepticism and used as a last resort" but that in "most cases, it's done routinely and without substantive engagement.' The ACLU is concerned that individuals are being "stripped of virtually all of their civil rights through guardianships and conservatorships" and has called for the exploration of reforms to ensure that unnecessary conservatorships can be terminated so these individuals may 'direct their own lives.' The most striking example is perhaps the case of multi-platinum performing artist Britney Spears," the congressmen continued. "Since 2008, Ms. Spears has been under a court-ordered conservatorship. The facts and circumstances giving rise to this arrangement remain in dispute but involve questionable motives and legal tactics by her father and now-conservator, Jamie Spears.
"In court appearances in August and November of 2020, Ms. Spears' attorney represented to the court that Ms. Spears 'strongly opposed' having her father as a conservator, that she was afraid of her father, and that she would not again perform publicly so long as this arrangement persisted. Despite these pleas, Mr. Spears remains a conservator of her estate. Despite Mr. Spears's claiming to want nothing more than to see Ms. Spears 'not need a conservatorship,' his attorney admitted in a recent documentary, 'Of the cases I've been involved in, I have not seen a conservatee who has successfully terminated a conservatorship,'" Gaetz and Jordan added.
"Ms. Spears is not alone. There are countless other Americans unjustly stripped of their freedoms by others with little recourse. For example, Long Island resident Daniel Gross was forced against his will into a conservatorship after being hospitalized with cellulitis while visiting his daughter in Connecticut. In what the judge labeled as 'a terrible miscarriage of justice,' Mr. Gross was locked in a Connecticut nursing home for 10 months despite his pleas for release," they wrote in conclusion. "Given the constitutional freedoms at stake and opaqueness of these arrangements, it is incumbent upon our Committee to convene a hearing to examine whether Americans are trapped unjustly in conservatorships. We look forward to hearing from you on this important issue."
Last week, Gaetz wrote Spear, calling on her "to share her story before Congress on her alleged abusive conservatorship, which gives her father full control of her multi-million-dollar assets and life decisions, despite Ms. Spears' ability to competently control her actions and estate." U.S. Reps. Andy Biggs, R-Ariz., Marjorie Taylor Greene, R-Ga., and Burgess Owens, R-Utah, also signed the letter.
"You have been mistreated by America's legal system. We want to help. The United States Congress should hear your story and be inspired to bipartisan action. What happened to you should never happen to any other American. Congress can make things better and you can inform our policy decisions. If you will speak to Congress, we are ready to listen," Gaetz and the other Republicans wrote. "We have been following your conservatorship battle with deep concern. We could see the struggle and torment you were enduring. We could see the obvious financial, emotional and psychological abuse at the hands of your conservators.
"The federal courthouse door was closed to you and to too many Americans. Your story is so powerful, and the admiration of your achievements so great, you (and perhaps only you) can blow that door wide open, giving hope to millions.  Your life, liberty, and happiness have been taken from you.  Please take advantage of the empowerment that public congressional testimony can unlock," they continued.
"You owe nothing to anyone; you deserve to live a life of freedom and to choose your own path.  Many others have used their fame to advance social, political, and criminal justice reform. We hope you will choose to accept our invitation to express your interest in speaking to Congress and to America for the sake of the justice you and many Americans deserve. Your life story and tremendous performing talent has continued to inspire people all over the world. We stand ready for your reply. We hope that you will express interest in sharing your story," they wrote in conclusion. "We stand with you, Britney – whatever you decide."
Reach Kevin Derby at kevin.derby@floridadaily.com.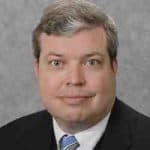 Latest posts by Kevin Derby
(see all)