Last week, state Rep. Matt Willhite, D-Wellington, continued his push in Tallahassee for a memorial urging Congress "to recognize the epidemic of suicide among veterans and fully fund suicide prevention efforts by the United States Department of Veterans Affairs."
Willhite tried to get a similar memorial through the House last year but was not able to get it through.
"The time is past due that our country works more aggressively at home to protect the brave men and women in the military that protect and defend our country overseas. We are now dealing with the mental health strain caused by the COVID-19 pandemic and the withdrawal from Afghanistan that ended a 20-year conflict in the Middle East," Willhite said this week.
"As the third-largest state in the country, Florida has the potential to lead in something good. We tried to do this last session. Yet, due to time constraints or a lack of political will, this House memorial was not properly approved and never sent to our federal government counterparts. Let's lead by doing something meaningful. Let's pass this House memorial and show the country that we care about the mental health of our veterans," he added.
After serving as a corpsman in the Navy and serving as a firefighter and paramedic with the Palm Beach County Fire Rescue where he rose to the rank of captain, Willhite was elected to the Wellington Village Council where he served as vice mayor. In 2016, Willhite was elected to the Florida House and is currently in his third term.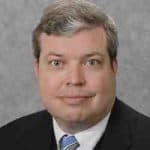 Latest posts by Kevin Derby
(see all)