State Rep. Matt Willhite, D-Wellington, will let a high school student in his district, which includes parts of Palm Beach County, create a bill in the upcoming legislative session.
Noting on Monday that he is now allowed to file seven bills–up from six in the last session–Willhite will let a student draft up a proposal.
"I recognize that young people are the future of our state and country. As such, I understand that we need to engage with young adults. In hosting this contest, I want to help start building this bridge for our next generation of leaders. I am offering my seventh bill slot to students and hope this will encourage them to follow the bill along through the legislative process, increasing their understanding of how government works in a meaningful and interactive way," said Willhite on Monday.
Students in the district–which includes Haverhill, Royal Palm Beach, Wellington, parts of Greenacres and unincorporated parts of West Palm Beach–have to submit a short presentation and answer the following four questions to Matt.Willhite@myfloridahouse.gov before December 18:
What problem does your law address and how does it work to address it?
If your idea becomes law, whom will it affect?
What type of fiscal impact might your law have on state or local governments?
Why will your law make Florida a better place to live, work, or play?
After serving as a corpsman in the Navy and serving as a firefighter and paramedic with the Palm Beach County Fire Rescue where he rose to the rank of captain, Willhite was elected to the Wellington Village Council where he served as vice mayor. In 2016, Willhite was elected to the Florida House and is currently in his third term.
Reach Kevin Derby at kevin.derby@floridadaily.com.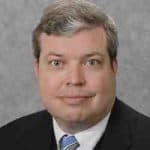 Latest posts by KEVIN DERBY
(see all)