The Institute of Politics at Florida State University (IOP@FSU) named former U.S. Sen. Mel Martinez, R-Fla., as a member of the institute's inaugural advisory board.
Martinez, who received his undergraduate and law degrees from FSU, served in local government and in President George W. Bush's Cabinet before being elected as the first Cuban American to serve in the U.S. Senate in 2004.
In the Senate, Martinez served on several committees, including the U.S. Senate Banking, Housing and Urban Affairs, Armed Services and Foreign Relations Committees.
"The IOP@FSU is fortunate to have a distinguished public official like Sen. Martinez contributing to its inaugural advisory board," said Tim Chapin, the dean of the College of Social Sciences and Public Policy. "With his extensive experience at the highest levels of government and 25 years practicing law, we look forward to his involvement to advance the mission of the institute: encouraging civil discourse and political engagement."
Based in Orlando, Martinez holds the position of chairman of the Southeast U.S. and Latin America for JPMorgan Chase & Co. Prior to his time in the U.S. Senate, he was also the mayor of Orange County and the 12th secretary of the U.S. Department of Housing and Urban Development (HUD).
"I am proud to serve on the IOP@FSU's advisory board," Martinez said. "I look forward to supporting this world-class institute with its esteemed leadership as we work to educate and inspire a new generation of public servants."
Martinez is the second IOP@FSU advisory board member to be named following the announcement of Board Chairman Al Cardenas. The remaining members will be announced throughout the spring semester.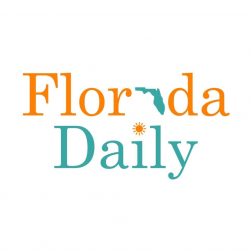 Latest posts by Florida Daily
(see all)