U.S. Rep. Ileana Ros-Lehtinen, R-Fla., is leading a host of legislators–including several from Florida–in calling on the Trump administration to crack down on leaders of the Oretga regime in Nicaragua.
Ros-Lehtinen, the first woman to ever lead the U.S. House Foreign Affairs Committee and currently the chairwoman of the U.S. House Middle East and North Africa Subcommittee, rounded up a host of legislators in sending a letter to urge the Trump administration to examine sanctioning members of the Ortega regime including Francisco Diaz from the National Police and Francisco Lopez, the vice president of ALBANISA, a company with ties to the Maduro regime in Venezuela. U.S. Sens. Ted Cruz, R-Tex., Bill Nelson, D-Fla., and Marco Rubio, R-Fla., signed on the letter. So did Florida Republican U.S. Reps. Carlos Curbelo and Mario Diaz-Balart and Florida Democrat U.S. Rep. Debbie Wasserman Schultz.
"Last December, the Administration designated a key Ortega regime official under the Global Magnitsky Act. It appears that the message these designations was meant to send to the Ortega regime was not enough as the regime continues its slide into totalitarianism. That is why we are calling on the Administration to target additional regime officials for designation under the law, so that Ortega and his cronies feel the real impact of their brutal policies," Ros-Lehtinen said on Tuesday.
"For the past month, Nicaraguans have taken to the streets in protest, calling for democracy and reforms, but have been met with nothing but the brute force of the national police led by Francisco Diaz," Ros-Lehtinen added. "Meanwhile, Francisco Lopez, in his role as head of ALBANISA, has been implicated in various cases of money laundering and other significant acts of corruption, fleecing the country of its assets and resources and allying the regime with criminals and despots. The United States must send a strong message that these vile human rights abuses and acts of corruption will not be tolerated. This bicameral and bipartisan letter shows that we stand with Nicaraguans and their calls for freedom and democracy and that those responsible for these crimes and the violence will be held accountable to the full extent of our laws."
Back in December, Ros-Lehtinen and U.S. Rep. Albio Sires, D-NJ, who also signed the letter, called on the administration to investigate sanctioning other leaders of the Ortega regime. First elected to Congress in a special election back in 1989, Ros-Lehtinen is retiring from Congress this year.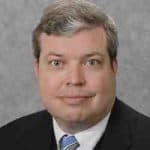 Latest posts by Kevin Derby
(see all)