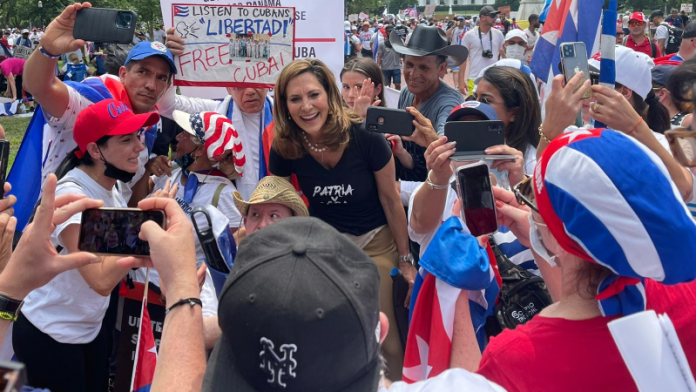 In recent days, members of the Florida delegation on Capitol Hill have tried to showcase their positions as they try to win Hispanic voters in November.
Last week, Florida's two U.S. senators–Republicans Marco Rubio and Rick Scott–joined U.S. Reps. Mario Diaz-Balart, R-Fla., Carlos Giménez, R-Fla., and Maria Elvira Salazar, R-Fla., in holding a media event in front of the White House in which they urged President Joe Biden "to abandon his policy of appeasement and support the movements for freedom, democracy, and security in Cuba, Venezuela, Nicaragua, and Colombia."
Scott led the conference and he came out swinging at Biden.
"Joe Biden has abandoned Latin America and has chosen to appease dictators in Cuba and Venezuela. He's supported socialist candidates in Colombia and done the bare minimum to confront Daniel Ortega in Nicaragua. Today, as our nation marks the beginning of Hispanic Heritage Month, I am proud to stand beside my colleagues in Congress and these brave Floridians as we renew our urgent calls for President Biden to reverse course and finally stand for freedom, democracy and security in the Western Hemisphere," Scott said.
"If Joe Biden is serious about supporting freedom and democracy in Latin America, he can show that today by calling for the immediate passage of my DEMOCRACIA Act, closing the Cuban embassy in Washington D.C., re-designating FARC as a terrorist organization, blocking access to U.S. assets to anyone involved or complicit in human rights violations or corruption in Venezuela and Nicaragua, and revoking licenses to U.S. companies operating in Cuba and Venezuela. If President Biden did all five of these things today, then our hemisphere would be a safer place and the freedom movements in Latin America would be emboldened. The fight for freedom and democracy in Latin America demands the support of the United States and we won't stop fighting to reverse Biden's failed appeasement agenda that is standing in the way of progress and stability in our hemisphere," Scott added.
"The Biden administration's policy of appeasement with far-left tyrants and would-be tyrants in Latin America emboldens their grip on power, encourages drug trafficking in our region, and promotes illegal mass migration across our unsecured border. The United States, and democracies in our region, are less safe because of this administration's desire to turn a blind eye to the needs of our hemisphere. We need real leadership and real solutions, not left-leaning policies from Marxist apologists," said Rubio.
"The Biden administration continues to fail those who courageously struggle for freedom, human rights, and democracy in some of the world's most oppressive environments of Cuba, Venezuela, and Nicaragua. In the wake of the historic July 11 protests in Cuba, and as hundreds of political prisoners still languish in prison, the administration is planning to fire as many as 30 people at the Office of Cuba Broadcasting. Additionally, for a full year, the administration has failed to allow unfettered internet access to the Cuban people to counter the regime's internet blackouts, and the administration has weakened sanctions by expanding travel, remittances, and charter flights to Cuba. The Biden administration should cease appeasing the world's worst actors in our hemisphere, and instead stand in strong, unequivocal solidarity with the heroes risking everything to be free," said Diaz-Balart.
In the meantime, Democrats in the Florida delegation continued their efforts to hit Gov. Ron DeSantis after he sent more than 50 illegals to Martha's Vineyard.
U.S. Rep. Darren Soto, D-Fla., accused DeSantis of launching a "War on Hispanics" including "attacking Venezuelan and Colombian refugees." Soto contrasted that with Democratic efforts in Washington. "We delivered VenezuelaTPS, and are protecting dreamers and farmworkers. Florida Hispanics are taking note," Soto insisted.
"What we need is real, bipartisan immigration reform, not inhumane political stunts," said U.S. Rep. Lois Frankel, D-Fla.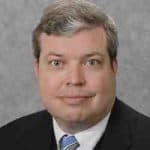 Latest posts by Kevin Derby
(see all)